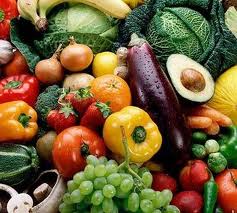 The Organic Food for Home system is written for complete beginners although it contains advanced techniques about gardening.
Raleigh, North Carolina (PRWEB) October 08, 2012
Organic food is one of the most popular styles of food in the USA and one organic farmer is teaching his methods to individuals and families. Jonathan White, organic farmer, has assembled all of his knowledge, tips and training into a new course that is designed to save the average person up to $5,000 per year. The ability to grow organic foods at home is easier than most people realize and this organic farm expert is offering his Organic Food for Home system for easy download online.
Some people find gardening to be a chore due to the constant digging, trimming, pruning and pulling that is required to produce vegetables and fruits for human consumption. Organic foods must be grown without pesticides to be labeled as truly organic. A recent report estimated that the average gardener spends 20 or more hours each week tending to planted organic foods.
Part of Jonathan White's new system is teaching individuals and families how to grow organic foods that require no constant attention. Jonathan explains in his training series that only eight hours annually are needed to ensure the garden will produce the right amount of growth. This type of gardening has been pioneered by Jonathan and has been in use on his organic farm for over a decade.
"People are shocked when they learn how easy my techniques are to use," said Jonathan White, creator of the Organic Food for Home system. "My biggest challenge is convincing traditional gardeners that the methods I teach are embarrassingly simple," White added.
Part of the learning method that Jonathan teaches in his Organic Food for Home course is video based. A series of videos totaling more than one-hour in length provide close up views of Jonathan's system in use. The videos are in combination to the PDF based book that is provided that walks each person step-by-step through the exact process that Jonathan has pioneered.
The rise in costs for most organic foods sold in grocery stores could be avoided by someone that knows the secrets to producing organic foods in a fast and safe manner at home. Since most training courses include no guarantee, Jonathan White has decided to offer an eight-week guarantee to anyone that does not achieve success putting his organic gardening system to the test.
A person that is interested in how to build an organic garden that can save upwards of $5,000 a year in costs can access the Organic Food for Home system entirely online.
About Organic Food for Home
Jonathan White created his Organic Food for Home system based on his own experience and research as an organic farmer. The methods that he used to produce his own vegetables and fruits are now given away for the first time in print and visual form. The Organic Food for Home system is written for complete beginners although it contains advanced techniques about gardening. Growing organic food is increasing in popularity and organic methods like the Organic Food for Home are helping individuals and families to grow safe and delicious food in the comfort of their own homes.