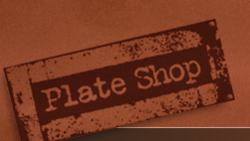 All of our produce is organic, and the meat is from local small farms, grass fed, hormone and antibiotic free
Sausalito, CA (PRWEB) April 28, 2012
Focusing on affordable food and using locally grown ingredients, Plate Shop is an organic restaurant in Sausalito that specializes in authentic California cuisine. As a testament to its passion for farm-to-table offerings, Plate Shop passed its one-year anniversary this past February. The first anniversary solidified Plate Shop's status as a top organic restaurant, one which wants to keep people healthy and happy.
"All of our produce is organic, and the meat is from local small farms, grass fed, hormone and antibiotic free," Kent Liggett of Plate Shop said. "We have a backyard garden that does supplement the kitchen, as well as chickens for eggs."
As part of a year-long celebration, the organic restaurant will be offering a happy hour on Sundays, Tuesdays, Wednesdays and Thursdays from 5 p.m. to 7 p.m., with $2 off all specialty cocktails available at the bar. Plate Shop offers an amazing selection of red and white wines and different specialty cocktails, including Pacific Rims, Bayside Flings, Shipyard Mules and Cable Cars.
"This Sausalito organic restaurant has plenty to offer for everyone," Liggett said. "Enjoy soup, salad, seafood, pork, beef, game and desserts when you visit our restaurant."
In addition to its celebration and promotion, Plate Shop is currently looking for staff for its Saturday and Sunday brunch. The brunch will likely run from 10:30 a.m. to 2:30 p.m., but details need to be worked out.
Interested applicants can call Plate Shop at 415-275-3800, check out the California cuisine restaurant's website at http://plateshop.net/about/index.html or visit the restaurant at 39 Caledonia St. in Sausalito.
About Plate Shop
Plate Shop is a Sausalito organic restaurant that uses locally grown ingredients in their nightly dishes. Having opened their doors last year, Plate Shop features an ever-changing menu based on the freshest ingredients that are available on a given day, unique local wines, a fully-stocked bar and more. Plate Shop is open Tuesday through Sunday for dinner and bar service. Each visit is unique, and diners will surely be surprised and delighted every time they visit Plate Shop.