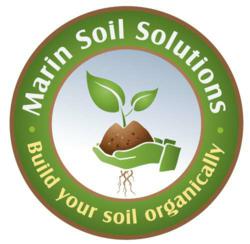 We are still making aerated compost tea and selling Down to Earth's all-natural fertilizers, but we are also now carrying a variety of compost from Pt. Reyes Compost Co., such as Bob's Best, Double Doody and Mary Jane's Blend
San Rafael, CA (PRWEB) April 28, 2012
Marin Soil Solutions, offering organic fertilizers, compost, worm compost and organic gardening products to customers throughout Marin County and San Francisco, recently increased its product offerings and is now introducing more consumer-friendly items.
"We are still making aerated compost tea and selling Down to Earth's all-natural fertilizers, but we are also now carrying a variety of compost from Pt. Reyes Compost Co., such as Bob's Best, Double Doody and Mary Jane's Blend," Tom Bowen of Marin Soil Solutions said. "We also carry Malibu Compost Bu's Blend Bio-Dynamic Compost, as well as Bu's Brew Biodynamic Compost Tea Bags. Not to mention, the Worm Factory's Worm Bins for smaller domiciles or apartments. All the products we carry are geared toward helping gardeners get better soil--which gets healthier plants."
In addition, Marin Soil Solutions is developing proprietary products like a continuous-feed worm bin, which allows people to utilize their kitchen scraps to create their own vermicompost (8 square feet). The company is also introducing a worm bucket that people can bury in the backyard to break down kitchen scraps and leave that great composted material in the soil. Marin Soil Solutions also carries Bokashi, a product that helps break down kitchen-food waste faster and without odors. It is an all-natural, easy-to-use compost accelerator that is fast and efficient. When buried, Bokashi compost imparts the soil with billions of beneficial microbes.
"We continue to sell soil amendments, and we don't sell anything that we don't use," Bowen said. "We are always available for education and/or consultation and our efforts are really directed at improving soil health. Anyone looking to eliminate chemicals from their gardening regimen should give us a call."
For more information about any of Marin Soil Solutions' products and services, call 415-488-5907, view the organic fertilizer expert on the web at http://www.marinsoilsolutions.com or visit 3095 Kerner Blvd., Suite B, in San Rafael.
About Marin Soil Solutions
Marin Soil Solutions, based in San Rafael, is dedicated to promoting organic gardening in Marin County. It offers local gardeners aerated compost tea, vermicompost, worm compost, organic soil and organic fertilizers, as well as mycorrhizae, MaxiCrop and supplements to invigorate the clay soil that is predominant throughout Marin County.