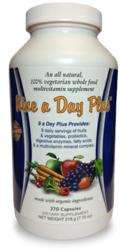 Organic wholefood Vitamin C is now available from True Healthy Products, a natural nutrition company out of Florida as a wholefood alternative to common synthetic versions currently prominent on the market.
(PRWEB) December 28, 2011
True Healthy Products, an all natural health and nutrition company out of Merritt Island, Florida is now offering a series of all natural wholefood organic vitamins to include Vitamin C made from cherries.
True Healthy Products has carried the wholefood multi complete vitamin, 9 A Day Plus for years, but recently expanded their vitamin line to include vitamins C and D, said Jan Hrkach, CEO of True Healthy Products.
The benefit of using all natural vitamins and supplements is that your body is receiving the supplemented nutrients from real food sources, so it is more easily absorbed.
An informative article on the benefits of natural supplementation versus organic can be found on the company's website: http://www.truehealthyproducts.com/products/dietary/9-a-day-plus/natural-vs-synthetic
According to the manufacturer of the wholefood vitamin, Vitamin C is:

An essential element in the synthesis of collagen that plumps and smooths out skin for a more youthful look.
A vital component of blood vessels, tendons, ligaments, and bones for increased activity.
Instrumental in transferring fat molecules into energy for more get-up-and-go.
Sourced through a vendor that specializes in acerola cherries for superior nutritional integrity.
For more information about all natural non-synthetic vitamins and supplements, please contact True Healthy Products online or by phone at http://www.truehealthyproducts.com or 888-400-2920 Monday through Friday, 9:00 a.m. until 5:00 p.m. Eastern time.
True Healthy Products
2460 N. Courtenay Parkway, Ste. 210
Merritt Island, FL 32953
888-400-2920
http://www.truehealthyproducts.com
###