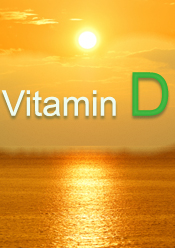 An all natural and 100% organic Vitamin D supplement using white button mushroom is now available from health and wellness company, True Healthy Products
(PRWEB) February 10, 2012
A new all natural, 100% organic Vitamin D supplement is now available from health and fitness company, True Healthy Products out of Florida. The new supplement comes from all organic ingredients and incorporates an easily absorbing, high potency source of the white mushroom cap for its Vitamin D.
For detailed supplement information on this Vitamin D supplement, visit this site:
http://www.truehealthyproducts.com/products/dietary/vitamin-d
According to the company's website, better health can be achieved through the use of Vitamin D, and lists the following studies to reflect the importance of supplementing with this item:
http://jama.ama-assn.org/content/296/23/2832.full on reducing risk of MS through Vitamin D
http://vitamindhealth.org/2008/11/arthritis-and-vitamin-d/ on arthritis and Vitamin D
http://www.ajcn.org/content/91/5/1255.full on influenza, school children with Vitamin D
This product is one of many new products that True Healthy Products has added to their line for 2012. According to May in Customer Relations, the company already had a great relationship with the manufacturer of the Vitamin D supplement, from the long standing whole food natural vitamin, "9 A Day Plus".
The company "typically offers preventative health supplements" to their clients, says Tiff, a Customer Service Specialist at True Healthy Products', "and the new Vitamin D supplement is a good fit for us".
The following information was provided by the manufacture of the Vitamin D supplement: Several studies suggest that having an adequate amount of vitamin D may assist your body by reducing the following risks:
Upper respiratory infections by 90%.
Cancers by 70%.
Rheumatoid arthritis by 42%.
Multiple sclerosis by 40%.
Type 2 diabetes by 33%.
For more information about the new, all natural Vitamin D supplement made from organic white mushroom, please visit the company's website at Truehealthyproducts.com.
True Healthy Products
2460 N. Courtenay Parkway, #210
Merritt Island, Florida 32953
888-400-2920
http://www.truehealthyproducts.com
###