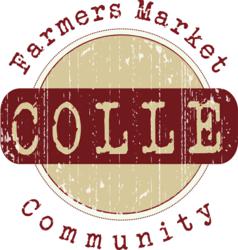 Bohemia, NY (PRWEB) June 25, 2013
On June 25, Colle Farmers Market, the first national online organic farmers market, stresses the need for more organic farms to sell products online and explains how it could change the way farming works.
Founded last year, Colle Farmers Market is the first organic online farmers market. Though the market is online, it still acts like a traditional physical farmers market where farmers can connect directly with consumers. The bonus of participating online is that it opens up the possibility to reach more customers and allows farmers to expand their market.
According to a representative from Colle Farmers Market, e-commerce is the way of the future and it could be extremely beneficial for farms to sell some products digitally. "With Colle Farmers Market, we're giving people a way to radically change the farming and agriculture industry by expanding organic food to a larger audience," the rep says. "There are many people that want to buy fresh, sustainable, affordable organic food, but sometimes it isn't readily available. We strive to make it accessible to everyone and help small farmers grow."
By joining an e-commerce platform, the Colle rep says farmers are able to promote their sustainable, organic products to more people while raising brand awareness. "Many consumers are buying products on the Internet, so it would make sense for farmers to go to where consumers are," he says. "Farmers can make a bigger name for themselves and promote their personal brand."
The Colle rep says the company is looking for more farmers to be a part of the website to meet the growing demand of fans. "We are confident that our platform will help farmers grow, while assisting in increasing revenue," he says. "We would like farmers to join the site and see how it can help them."
Colle Farmers Market is an E-Commerce enabled farmers market community that is passionate about sustainable consumption and responsible conservation. The Colle movement is dedicated to connecting natural product vendors, organic farmers and all people who are living an organic and natural lifestyle.
#####