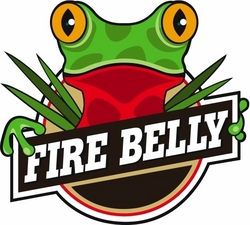 We've made a pledge to seek out and provide only clean, natural and organic products that you can safely use around your home and family
Boston, MA (PRWEB) March 31, 2010
Tom Kelly has spent his entire adult life in the chemical lawn care industry and he says, without a doubt it's been great to him. Able to learn the trade as a young man, he continued on after graduating from Syracuse University and into his thirties, making a decent living and doing something that he enjoyed. Looking back, Tom says, all in all it was a pretty rewarding time in his life.
However during that period there were times when Tom questioned some of the practices involved with the chemical lawn care business. Some of the old stories that habitually came up around the office or on jobs were disconcerting too.
"Just like in any industry or business, there were stories of past experiences and events, often told by members of middle and upper management. Frequently I heard them recount tales of birds and fish being killed because of products applied to large open areas or too close to water, and the means that they went through to cover it all up; gold fish in customers' back yard ponds killed by off target applications, and flower or vegetable gardens being damaged by careless applicators," Tom says.
"As these 'war stories' were shared, I laughed and joined in with the group but it really wasn't fun or funny at all. It was offensive to me that a high ranking boss in the company was amused by the reaction he got when he told the story about dozens of birds found dead in the middle of a little league field the morning after a lawn treatment was applied. I heard him tell that story a countless number of times over the years and it sickens me now thinking that I didn't stand up for what was right. In my mind I was just as guilty as anybody else in the room because of my silence. Eventually it just started to wear on my conscience."
Tom first questioned things back in the mid nineties when, as a lawn technician for one of the nation's largest corporate lawn care providers, he was asked to give a blood sample twice per year.
"This was to measure 'cholinesterase' which is an enzyme that humans need for the proper function of the central nervous system," Tom says. "Some of the products that we used on a daily basis were considered "cholinesterase inhibitors" and were designed to kill insects by damaging their central nervous system. Every year several employees would have to come off the road and work in the office until their blood levels were back to normal. If that wasn't a red flag I'm not sure what was, but being young and wanting to be a dedicated employee I kept my concerns to myself."
In recent years there have been some changes in lawn care practices that have showed vague signs of positive reform, including the EPA has ban on many of the dangerous substances formerly used in chemical lawn care. It finally looked like things were going to get better. But some of the newer insecticides that were deemed safer are now being blamed for decreases in populations of bees and bats.
More and more states and localities have passed legislation that puts stringent policies on the use of chemicals around schools because science has determined that exposure to pesticides, even the "improved versions" in smaller quantities, can have extreme negative effects on children. Mounting evidence also shows that chemical fertilizers are responsible for vast amounts of water pollution and that both autism and Parkinson's disease may be linked to pesticides.
All of this information, combined with the continually building guilt from fifteen years of applying chemical fertilizers and pesticides pushed Tom to make a conscious decision to bring change to the industry and make an active difference. That is when he founded Fire Belly Organic Lawn Care.
"I sought out experts to put together an easy to use and easy to understand program that would accomplish the same thing as chemical lawn care but in an ethically sound way, with the environment and the health our children as the number one priority," says Tom. "I really think that we've managed to do just that and if you give it a try I think you will be thrilled with the results."
The Fire Belly Organic Lawn Care six step program is an easy to use, do it yourself, organic lawn care system designed to give you a beautiful lawn naturally. Every one of the products is completely safe to use and you never ever have to worry about the impact it may have on your pets and family. Plus, all of the products are liquid foliar concentrates and come in ready to use hose end sprayers and are delivered directly to your home.
"We've made a pledge to seek out and provide only clean, natural and organic products that you can safely use around your home and family," says Tom, a father of six, himself. "Having a nice lawn can be accomplished without the use of synthetic fertilizers and chemical pesticides. We pledge to provide you with a safe alternative to dangerous products and we would like you to pledge to make the switch to a more natural method of lawn care. When your pledge becomes ours we absolutely can make a difference that goes way beyond our back yards."
About Fire Belly Organic Lawn Care:
Headquartered in New Hampshire, Fire Belly Organic Lawn Care provides a seasonal, do it yourself, six step organic lawn care program to customers all over The United States and Canada. Fire Belly honestly believes they can make the world a much better place by simply changing the way we treat our lawns. By eliminating the overuse of dangerous pesticides and chemical fertilizers we are taking a step towards saving the environment and creating a healthier world for our children, pets and families. For more information visit them on the web at http://www.firebellylawncare.com
###