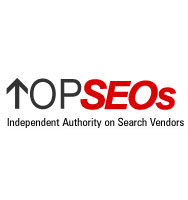 Plymouth, IN (PRWEB) March 6, 2009
topseos.com has released their list of the best organic optimization firms in the world. The online leader for independent SEO rankings, topseos.com, has continually delivered unbiased and proficient assessment of the best firms and has taken a lot of pride in this latest list. After undergoing an extensive evaluation process, topseos.com has narrowed down the providers of search engine optimization to 30 strong contenders.
Organic optimization is the process of increasing the ranking of a website in search engines like Google and Yahoo. This is achieved by increasing the ranking without the use of artificial and costly PPC and SEO techniques. It is also important to stay away from black hat SEO techniques because this effort to increase you rankings can cause your site to be banned from search engines altogether.
Helping other companies avoid firms practicing black hat SEO is one of the reasons topseos.com has collected the best SEO companies in the world. topseos.com has made it a point to give recognition where recognition is due and has named the best companies to call when you need organic optimization.
The top 30 SEO companies for March include:
1. Increase Visibility Inc.
2. Bruce Clay Inc.
3. SEOP
4. Intrapromote LLC.
5. ArteWorks SEO
6. Customer Magnetism
7. SEO Image Inc.
8. Portent Interactive
9. iProspect
10. Web.com Search Agency
11. ThinkBIGsites
12. eVisibility, Inc.
13. Yellow7 Interactive
14. Getupdated Internet Marketing
15. iMajestic
16. SEO.com
17. Weblinx Limited
18. High Position Limited
19. SEO Inc
20. Direct Hit Solutions, Inc.
21. Whoast Inc.
22. Sems
23. 1st on the List Promotion Inc.
24. First Page SEO
25. HighPoint Search Marketing
26. Infatex
27. Reprise Media
28. PageTraffic
29. SEER Interactive
30. Inteliture
These firms have undergone an extensive evaluation process that focuses on real and measurable results. Some of the things topseos.com looks at include return on investment, how comprehensive the process is, and the overall experience. Once they pass these criteria then topseos.com ranks them accordingly in this prestigious list.
Organic Optimization Companies that would like to be considered for the topseos.com rankings can apply at: http://www.topseos.com/rankings/search-engine-marketing-agencies/apply-for-ranking.
To learn more about the Organic Optimization Firms, visit: http://www.topseos.com/rankings-of-best-organic-optimization-companies.
# # #