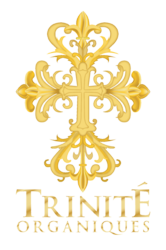 "Life is too short to be preoccupied with issues like skin and hair concerns. Our hope is that our products will help ease your symptoms and allow you to focus on living your life and enjoying time with those you love."
Kansas City Kansas (PRWEB) July 11, 2012
Trinité Organiques Skincare, the "skin therapist," is honored to be a part of the 2012 ESPY Awards show on July 11, 2012. Trinité Organiques Burnt Sugar Macaroon Body Scrub; Balm of Gilead Healing Salve; Aloe Shea Soufflé Body Butter and Luscious Locks Hair and Scalp Elixir will be among the gifts presented to 150 celebrities, nominees, winners, and presenters at the show.
"We think Trinité Organiques is a must have for beautifully balanced skin and healthy hair. We are honored to have been chosen to provide Trinité Organiques products for the coveted ESPY Gift Bag," said Jaime Clark, founder and president. July 11, 2012 will be Trinité Organiques' first celebrity gift bag appearance. "I hope gift bag recipients are so pleased with the quality and effectiveness of our products that they will not only become fans but will spread the word." said Jennifer Fulbright, Trinité Organiques' Research and Development Manager.
Trinité Organiques products are formulated for men and women. The skincare line naturally soothes, hydrates, and rejuvenates dry, itchy, inflamed and/or aging skin. Jaime adds "We consistently hear from customers about how much our products have improved the look and feel of their skin and hair. "The men will appreciate the burnt sugar body scrub which can also be used as a facial scrub prior to shaving to remove dead skin cells which helps to eliminate ingrown hair and bumps. Everyone will love the yummy scent and how it leaves their skin soft and glowing. We are so blessed to be able to share our products at this exciting event."
Tune in to ESPN to watch Rob Riggle host the event on July 11th at 9 p.m. EST. Go to http://espn.go.com/espys/ for more information about the awards show. Go to http://espn.go.com/espys/story/_/page/espysgiftbag/2012-espys-gift-bags to see all the gift bag goodies.
About Trinité Organiques
Trinité Organiques Skincare, an American-made brand, is a naturally effective line of professional quality, handmade hair and skincare products. By creating products from the finest organic and wild-crafted ingredients harvested from all over the world, combined with superior formulations without parabens and other harmful chemicals, Trinité Organiques Skincare has given problem skincare a high-end appeal. The line was created for the sole purpose of addressing skin issues and encouraging self-confidence. Visit their online site at http://www.TriniteOrganiques.com
Media Contact:
Jaime Clark
cell: (913) 284-5536
email: Jaime(at)TriniteOrganiques(dot)com
twitter: @TriniteOrganiq
facebook: http://www.facebook.com/triniteorganiques