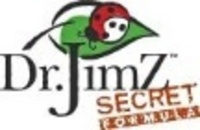 We told customers that we could sell them a pesticide, which is a short-term cure for this year's problems
NAMPA, Idaho (PRWEB) February 5, 2008
The product was so successful, especially for raising fruit trees and even in the vegetable garden, that customers soon had to bring their own bottles. By mid-summer the 55-gallon drum that contained the experimental batch was empty. Zamzow named the product Save-a-Tree, and started selling it.
Last year local customers bought more than 75,000 gallons of Save-A-Tree, the first in the line of Dr. JimZ Secret Formula organic gardening products, that are distributed nationally through TerraLife. Sales are expected to exceed 200,000 gallons by the end of 2007, thanks to Internet sales and the fact that major independent nurseries in the West have started carrying it. In addition to saving all kinds of trees, including fruit trees, the organic fertilizer helps vegetables, flowers and shrubs.
The story of Save-A-Tree begins in the 1940s when the Zamzow family business focused on animal feed. Livestock health was declining even though the feed formula was exactly the same.
Working with local university scientists with a focus on organic gardening, they learned that the minerals were being depleted in the soil, and they needed to add vitamins and minerals to the feed to keep animals healthy.
A half a century later, the Zamzows were seeing similarities with tree health. The trees -- particularly fruit trees -- were growing, but suffering from insect infestations or disease. They thought the problem might have a similar cause.
Jim Zamzow, known as "Dr. JimZ" because of his constant focus on research, began working with scientists at Boise State University to develop an organic fertilizer to improve the soil and, by extension, boost the health of plants.
"We told customers that we could sell them a pesticide, which is a short-term cure for this year's problems," said Jos Zamzow, son of Dr. JimZ and now vice president of TerraLife. "We also explained that they needed to improve the health of the tree, because tree disease and insects are not as likely to attack healthy trees or plants. With the introduction of Save-a-Tree, we had a product that offers a long-term solution. As interest in organic gardening and planting fruit trees increased, we began to look at national distribution."
Save-a-Tree's most famous success story was in 1999 when the Harrison Tree, planted near the Idaho Capitol building in Boise in 1891 by President Benjamin Harrison, was dying and scheduled to be cut down. Dr. Jim donated Save-A-Tree. Even he said the tree had only a 50-50 chance of survival. However, the tree returned to health and grew more in one year than it had in the past three years combined. Unfortunately, it was cut down last year to make room for the Capitol building's expansion.
Save-a-Tree's base is sugar cane molasses, selected because it smells good, does not attract ants and discourages nematodes, a type of parasitic worm. Ingredients include nitrogen, phosphate and sulfur. Additional components of the organic fertilizer are a secret, but include "just about everything that Dad's research has shown to be beneficial to plants," Jos Zamzow said.
All ingredients are natural, and there are no animal byproducts. Save-a-Tree is manufactured in Nampa, Idaho, and all ingredients are made in the United States for better quality control. Products are tested on selected vegetables and fruit trees at an organic gardening test farm in Emmett, Idaho.
Unlike many fertilizers, Save-a-Tree is safe to use around children, pets and fish, and does not affect ground water. "It stays where you put it," he explained.
Tests by microbiologists at Boise State University showed that 24 hours after an application of Save-a-Tree, there was an increase of 70 percent in beneficial bacteria in the soil. After a week, there was a 400 percent increase.
"To our knowledge, it is the only manufactured non-leaching organic fertilizer in the world," Zamzow added. "Save-a-Tree is an ideal product for organic gardening, especially in a vegetable garden or group of fruit trees. It works because it increases bacteria, and bacteria carry a mucilaginous substance around their body. This substance increases drainage in heavy clays and improves water-holding capacity in sandy soils. The nutrients remain balanced in relationship to each other and create plant health. Because the nutrients stay in the soil, the plant can draw on them exactly when it needs them."
Traditional fertilizers, Zamzow noted, are aimed at quick growth. "You can force-feed a plant by applying high doses of water-soluble fertilizer, and get a 10-foot tall tomato plant or rose bush. But the quality of the roses or the tomatoes may not be what you want. Plants like roses may become more susceptible to aphids, because rapid growth means thin cell walls, and it is easier for the aphids to attack. Today's organic gardeners understand this."
Save-a-Tree is particularly popular for fruit tree nourishment and home vegetable gardening. "People who have a vegetable garden are not looking for more tons per acre," he pointed out. "They usually produce more than they can eat. They want better flavor and better quality, not higher yield. They believe in their home vegetable garden because of their concerns about quality and health."
The Zamzow family has been in the nursery and animal feed business for almost 75 years, and was among the pioneers in studying fruit tree production and creating organic gardening products. Jim Zamzow is the grandson and Jos, the great-grandson, of August and Carmalita Zamzow, who started the company in 1933.
TerraLife products are available from independent nursery retailers throughout the West, including Calloway's and Cornelius in Texas. Wholesale orders may be placed through major nursery supply distributors, including L&L in Fremont, Calif.; Gard'n Wise of Salt Lake City; Jensen Distribution Services in Spokane, and United Pipe & Supply of Boise.
Individual orders may be placed on the Internet at http://www.Save-a-Tree.com or by calling 1.866.855.9552. Save-a-Tree costs $24.95 per gallon.
Note: High-resolution photos are available.
Save-a-Tree: Technical Data
Save-a-Tree(TM) is believed to be the only manufactured, non-leaching fertilizer in the world. It provides a balanced combination of nutrients and also increases beneficial bacteria in the soil. Because the nutrients do not wash away, the plant can draw on them exactly when it needs them. In addition, bacteria are surrounded with a mucilaginous substance, which improves water-holding capacity in sandy soils and promotes drainage in heavy clays. Save-a-Tree does not stain sidewalks or fences or contaminate drinking water and is safe to use around children and animals.
Ingredients:
-- Human-grade sugar cane molasses, rock phosphate and 16 trace minerals.
-- 4-1-0 analysis. 4 percent nitrogen, 1 percent available phosphate P205, 3 percent sulfur.
-- All natural ingredients; no animal byproducts or heavy metals. Safe for use around children and animals, including birds and fish.
Dilution and application:
Trees -- 1 cup to 1 gallon per inch, diameter measured at 4 inches.
Apply one gallon of mixture for every inch in diameter.
Apply once each spring and fall.
Shrubs and roses -- 1 cup to 1 gallon.
1/2 gallon of mixture for bushes less than 2 feet tall, 1 gallon for bushes 2-4 feet tall, and 2 gallons for those over 4 feet.
Apply 3 to 4 times during the growing season.
Vegetables/ornamental flowers
Pre-treatment of planting area: 1 gallon of Save-a-Tree diluted with 10 gallons of water per 500 square feet.
Monthly maintenance: 1 oz. per 1 gallon of water for use in regular watering.
General soil rehabilitation: 1 gallon of Save-a-Tree diluted with 10 gallons of water per 500 square feet.
Uses: Provides balanced nutrition for all plants, including trees, shrubs, roses, flowers, vegetables, fruits and houseplants.
Cost: 1 gallon, $24.95.
Web site: http://www.save-a-tree.com/products
Safety/tests
Fathead Minnow Test: Aquatic Testing Laboratories in Ventura, Calif., ran a series of tests using 400 and 750 mg. per liter concentrations of Save-A-Tree and standardized lab water.
Ten fish were added to each test tank and then monitored for 96 hours (four days).
The tests resulted in zero death loss at all concentration levels and for the entire four days.
Save-A-Tree easily complies with all regulations regarding heavy metals.