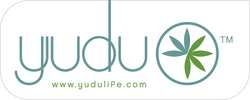 Our new 100% www.yudulife.com [organic cotton clothes __title__ yudu - Organic Clothing for Men and Women] allow them to answer in bold language and bright colors.
Bethesda, MD (PRWEB) February 4, 2009
Yudu debuts a revolutionary clothing concept at MAGIC, the fashion industry's premier tradeshow, Feb 17-19 in Las Vegas, inviting its customers to proclaim their passion and unite in a commitment to change.
"Today's urgent global challenge is to rebuild, repair and reconsider our priorities," declares Eric Burka, co-founder of the breakout apparel company. "Yudu believes each of us can be the change the world demands."
"We ask our customers 'What will Yudu?'" explains Burka. "Our new 100% organic cotton clothes allow them to answer in bold language and bright colors." New interchangeable fabric du-tags snap onto the left sleeve of the iconic Yudu shirts, allowing customers to declare their individual passions with phrases like "clean water," "quiet mind" and "stand up." "Our new line lets our customers literally wear their commitment on their sleeve."
Yudu celebrates each person's impact on the world and the clothing line is fast becoming the must-have uniform of non-conformity. Says co-founder Gabby Rojchin: "Yuduers stand out, speak up and make a difference everyday. The du-tag lets them declare what matters most to them." Additional tags to be sold separately encourage Yuduers to repurpose their shirts to match their mood.
Launched in 2008, and already featured online by Vanity Fair, the Los Angeles Times and YoungHollywood.com, Yudu has galvanized a grassroots community committed to improving the world. Customers share stories about their efforts, both big and small, on the company's website and through its blog.
"Some Yuduers tell us about recycling, some care for abandoned animals, some simply smile in the elevator," say co-founders Burka and Rojchin. "But they all do something every day to make the world a little happier and a little more beautiful."
Matching their customers' passion for making a difference, Yudu dedicates a portion of its revenue to a critical non-profit each quarter. "This is what wedu,'' explains Burka. ''Like our customers, we walk the walk." Already Yudu has donated profits to a range of causes including the environment, animals, underprivileged kids, artists and others. Their most recent beneficiary is KIVA, a worldwide micro-lending organization.
Meeting strict standards of environmental and social consciousness with their 100% certified organic cotton clothing, philanthropic mission and adherence to fair trade and fair labor practices, Yudu is a featured exhibitor (Booth # E-73206) at the ECOllection, part of the MAGIC Marketplace tradeshow's ''green and gorgeous lifestyle brands.''
###