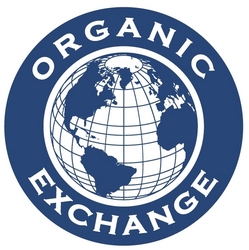 At this conference, ideas were shared and partnerships developed that will shape the overall textile industry for years to come, driving it ever faster toward increased sustainability
Lubbock, TX (Vocus) October 24, 2008
More than 188 attendees from 27 countries, including farmers to major retailers attended the Organic Exchange's 6th Global Conference and Marketplace in Porto, Portugal October 14-17, 2008 (http://www.OrganicExchange.org ). Following the conference, attendees visited the Teviz Group mill in Guimarães, Portugal, one of the first mills in the world to be certified to the new Global Organic Textile Standard.
The event's overarching discussion points included transparency in the supply chain, certification to new organic cotton content and processing standards, improved coordination between farmers and buyers, and the role organic cotton plays in how companies proactively address climate change, carbon and water footprints, and population growth.
"At this conference, ideas were shared and partnerships developed that will shape the overall textile industry for years to come, driving it ever faster toward increased sustainability," said LaRhea Pepper, OE executive director.
At the event, OE released its Organic Cotton Farm and Fiber Report 2008 showing the amount of organic cotton that farmers grew worldwide in 2007/08 increased 152 percent to 145,872 metric tons (MT) (668,581 bales) grown in 22 countries (up from 57,932 MT (265,517 bales) produced in 2006/07). India, Syria, Turkey, China, Tanzania, USA, Uganda, Peru, Egypt, and Burkina Faso were the top ten organic cotton-producing countries in order by rank with India taking over Turkey's long-time standing as the number one producer. The increase was driven in large part by the heightened global demand for organic cotton on the part of small- to large-sized retailers.
OE anticipates organic cotton production to increase 54 percent in 2008/09. Similarly, OE anticipates the industry will continue to grow in 2008 despite the economic downturn due to continued consumer interest in "green" products and production.
Founded in 2002, Organic Exchange facilitates expansion of the global organic cotton fiber supply by working closely with farmers, leading brands and retailers, and their business partners to develop organic cotton programs. In December, 2008, OE will host a training in Denmark and in 2009, will host regional meetings or brand and supplier meetings in India (February), Germany (March), Peru (April), Egypt (May), the Netherlands (June), the UK (September), and Sweden (December). OE's 7th Organic Exchange Global Conference and Marketplace will take place in Seattle, Washington in October, 2009.
Photos and interviews are available upon request.
Contact:
Sandra Marquardt, 301-592-0077
smarquardt @ onthemarkpr.com
# # #