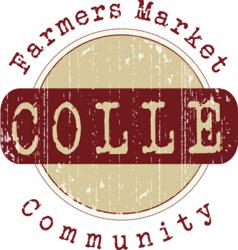 Bohemia, NY (PRWEB) June 07, 2013
Colle Farmers Market, the first national online organic farmers market, opens its website for farmer registration and invites farms to try out the platform for free.
Colle Farmers Market is the first real organic online farmers market. Founded last year, Colle Farmers Market is a community of organic farmers that acts like physical market, connecting consumers directly with farmers. It offers a wide rage of natural and organic products including produce, dairy and natural lifestyle products.
While organic food might be readily available in some parts of the country, it might not be that accessible in others. Colle Farmers Market seeks to bring organic, natural, sustainable produce to the entire nation. Its online platform is designed to highlight local organic farmers and expose their products to a national market.
A representative from Colle Farmers Market says, "The demand is there. We have thousands of people already supporting our online farmers market and want to start making purchases."
After opening registration for farmers, the Colle rep says he hopes farmers recognize this opportunity to expand their outreach, grow their business and increase their revenue.
"Farmers are still going to have a relationship with their consumers, but our platform puts them on a pedestal," the Colle rep says. "Instead of selling to a few local consumers, we catapult small farmers into the national market. We give them the opportunity to bring sell their produce to a large market of people from all over the country. We're currently in the process of inviting farmers to list their products on our website for free so they can get their name out there. For the first 90 days, farmers will be able to sell products to anyone and keep 100 percent of the profits."
Colle Farmers Market is an E-Commerce enabled farmers market community that is passionate about sustainable consumption and responsible conservation. The Colle movement is dedicated to connecting natural product vendors, organic farmers and all people who are living an organic and natural lifestyle.
###