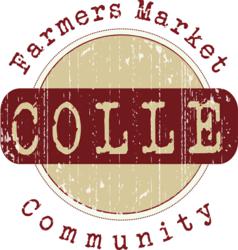 ...It's important to educate children firsthand by going to the market and showing them.
Bohemia, NY (PRWEB) May 27, 2013
On May 27, Colle Farmers Market issues a statement in response to an article on Eat Local Grown, which lists ten reasons why farmers markets are beneficial for children.
According to the article published by Eat Local Grown, small farmers in the U.S. are finding it difficult to compete with large farms and agribusinesses. Purchasing products directly from small farmers helps them stay afloat and offers them a better return.
The article also says a lot of the produce found in supermarkets is grown using pesticides, hormones or antibiotics, which could pose health risks. However, the food at farmers markets is often naturally or organically grown. Because of the health and environmental benefits, the article lists 10 reasons to bring children to a farmers market. Some of these reasons include promoting healthy eating habits, learning about nutrition and farming, family bonding, and teaching kids about the importance of community.
A representative from Colle Farmers Market, says farmers markets are not just about buying and selling food. "Farmers markets are a gathering place for people who appreciate natural, organic, healthy food," the Colle rep says. "They aren't just for adults. Kids can have fun too. Taking your children to the farmers market will get them out of the house. It will teach them about where food comes from, how it's grown and what the end product is. It's important to educate children firsthand by going to the market and showing them."
The Colle rep says children are the key to the future and showing them how to live organically could inspire them to continue on that path when they grow older. "By teaching them about organic food and its sustainability advantages, we might be able to improve the environmental issues looming above us today," the Colle rep says. "Next time you go to the farmers market, you should bring your kids along!"
Colle Farmers Market is an E-Commerce enabled farmers market community that is passionate about sustainable consumption and responsible conservation. The Colle movement is dedicated to connecting natural product vendors, organic farmers and all people who are living an organic and natural lifestyle.
#####