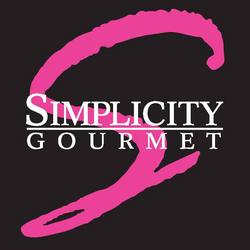 As we continue to hear of food contamination on a global level
La Vergne, TN (PRWEB) July 11, 2008
SG Holdings, LLC, which is a wholly owned subsidiary of Simplicity Gourmet International, Inc., _Simplicity Gourmet _Press Release Newswire purchased a controlling interest in Nature's Prime Inc. _Nature's Prime Organic _Press Release Newswire on July 1, 2008. Nature's Prime specializes in the highest quality organic foods which are USDA Certified Organic, a special seal provided by the USDA to a select group of organic food companies.
Simplicity Gourmet has, according to its President Bobby Griggs, Jr., been looking for a quality home delivery food partner it could add to its current list of products and services. Nature's Prime provides a sustainable resource for the delivery of high quality organic foods to the doorstep of Simplicity Gourmet clients.
The organic foods retail market is still in its infancy and has maintained a significant sustainable growth rate of 27% annually for the last few years. Nature's Prime brings to Simplicity Gourmet an excellent choice of organic foods, including grass and flax seed fed beef, antibiotic and steroid free chicken, wild caught salmon and pesticide free produce. "As we continue to hear of food contamination on a global level," stated Mr. Griggs, "the consumer is going to continue to demand a better food source that guarantees delivery of safe, undamaged food. Simplicity Gourmet is going to be the trusted company partner that the consumer turns to, without hesitation, to provide the highest quality products. Whether it is with our low moisture lifetime guaranteed cookware or our USDA Certified Organic foods, we will meet the needs of our customers and their families. We are fully committed to this."
###