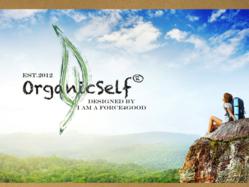 Alter an adult life by one degree and you can change a child's life forever
Milwaukee, WI (PRWEB) June 29, 2012
A Milwaukee organization formed by a local entrepreneur with a passion for helping to positively change the lives of others works each day on delivering a simple but powerful message. "Alter an adult life by one degree and you can change a child's life forever," said company spokeswoman Tally Hayden of I Am a Force4Good™. Over the next few months I am a Force4Good™ is launching their new product line called OrganicSelf® which is part of their empowering women's line having to do with strength and courage as women emerge through domestic violence.
Changing the lives of women that have been affected by domestic violence and addictions is made possible by a working relationship with I AM a Force4Good™ and partners throughout the United States. "The program is able to supply employment to these deserving individuals," said Hayden, "as it provides stability and expansion of needed skill sets to allow them to transition into productive members of society during their time employed in facilities that produce a wonderful line of organic personal care products."
The product line (http://www.iamaforce4good.net/mall/) is known as OrganicSelf® that has a social consciousness focus with a program called SOAP4DIGNITY and the personal care products are available nationally through expansion plans with retail outlets. Featured soaps:

South American Acai & Fruit
Orange Twist
Nova Scotia Coast
Cherries & Almond
Lemongrass
Fresh Blueberries
Lavender Vegan
"All of the soaps are 100% Natural," said Hayden, "with each weighing 4 ounces and common ingredients that includes Organic Olive Oil, Organic Sunflower Oil, Organic Aloe Concentrate, Coconut Oil, Shea Butter, Organic Palm Oil & Natural Vitamin E ... Created to aid itchy & flaky skin and help the largest organ of the body return to natural ph levels."
I am a Force4Good™ provides the purest and most natural skin care and style ware in the world. I am a Force4Good™ products offer depth of soul with each item they promote, while honoring one's body and mind. The company empowers women, offering them employment that helps restore their dignity. Women with courage and self esteem is a force that enhances generations. The OrganicSelf® skin care line and jewelry opens the heart with the gift of opportunity. Skin is nourished organically, a wardrobe is accessorized with socially responsible made products and the women who created these fine items are regaining independence. Feel beautiful, organic, natural, and fabulous while giving back. Be a Force4Good. Be the true OrganicSelf® the mind and body intended it to be. For more information go to website http://www.iamaforce4good.com/ or facebook http://www.facebook.com/OrganicSelf or contact Community Relations at 877-762-7411 ext 2.