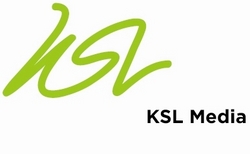 KSL Media demonstrated exceptional analytics tools to help us identify Oris Watch buyers in the U.S. Importantly, they know exactly how to use the data to build integrated, on and offline media plans that give us great media value
New York, NY (PRWEB) October 22, 2010
KSL Media announced today that it has been awarded U.S. media planning and buying responsibilities for Oris Watches USA following a competitive media agency search.
Oris is an independent, privately owned producer of purely mechanical Swiss-made timepieces for men and women. The Oris brand was founded in 1904 and is renowned for making high-end mechanical watches that feature its signature red rotor. Oris products are known for providing world class features at an exceptional value.
"KSL Media demonstrated exceptional analytics tools to help us identify Oris Watch buyers in the U.S. Importantly, they know exactly how to use the data to build integrated, on and offline media plans that give us great media value" said V.J. Geronimo, CEO for Oris Watches USA "KSL brings to the table all the power of a large agency but gives us the attention we need; they're a perfect partner company to our newly formed U.S. subsidiary. We see great things ahead with KSL."
About KSL Media
KSL Media is one of the largest and fastest growing independent media service agencies in the U.S. Specializing in the use of customer and media analytics to help mid market companies acquire and retain their best customers, KSL's client roster spans many marketing categories and includes Bacardi, Guitar Center, Publishers Clearing House, ConocoPhillips, Mercury Insurance, Huntington Learning Center, United Way of Greater Los Angeles, Sizzler, and more. The agency has offices in New York, Los Angeles, Chicago, and Las Vegas.
###