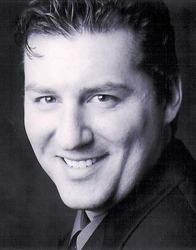 "My life was over as I knew it. I was an All-American Defensive End and now I can't even feel my legs. What is left of me? Life is not worth living...My identity was shaken to its core."
Orlando, FL (PRWEB) November 14, 2010
Recently, Orlando chiropractor Dr. Brent Baldasare sat down to relive and retell the story about how having a paralyzing football injury positively changed the direction of his life after receiving care from a chiropractor who helped him walk again. You can view his story at http://www.drbstory.com. His experience as a paralyzed athlete led him to Orlando where he and his wife realized a dream when they opened Affinity Health and Wellness Center in East Orlando in the Waterford Lakes Town Center Shopping Plaza.
Since its opening in 2000 Affinity Health and Wellness Center has specialized in auto injury treatment and family chiropractic care. The warm and welcoming office has more of a spa feel then what you typically see in other auto accident care centers. It isn't just personal injury patients you will find in the office. Affinity has a large patient base of families who are interested in wellness care and keeping their spines and immune systems strong. It is routine to see generations of families from grandparents to newborns all getting adjusted together.
Realizing another dream in 2004, Affinity Health and Wellness Center doubled the size of the practice to include a spa treatment area and additional massage rooms. Certified esthetician, Karen Marie Schmal treats clients with all natural skin fitness therapy. Their all natural skin care products contain the best ingredients that Mother Nature has to offer including vitamins, minerals and micro-nutrients in all the products and peels. It took two years of research before the owners Dr. Brent & Angela Baldasare could find a product line that was all natural and effective.
Just this past year Affinity has expanded yet again to offer personal training and weight loss. Their personal trainer uses the highly effective and trademarked Surge Workout concept to boost metabolism and speed fat burning in 20 minute workouts.
Affinity Health & Wellness offers a truly personalized experience to the individual who is looking to improve their health and look. Affinity Health & Wellness doctors have advanced training in soft tissue injuries, pediatric chiropractic care and wellness programs.
# # #