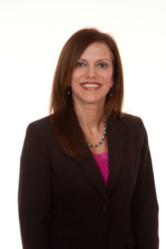 "It is a true privilege to help those who have been arrested or charged to get their life back on track!"
ORLANDO, FL (PRWEB) November 06, 2012
Zahara Umansky, founding partner of the Orlando criminal defense law firm The Umansky Law Firm, has just received Avvo's esteemed "Clients' Choice Award" for 2012. Umansky received the Clients' Choice Award award after obtaining 10 client reviews with an average rating of 5 stars on Avvo.com.
Avvo is a prominent legal directory that helps people make quality decisions for all their legal needs. It offers free legal advice, lawyer reviews and profiles. Avvo provides consumers with lawyer information such as years of experience, education, and professional achievement.
"As a practicing Criminal Lawyer, it is an honor to be recognized for the work I have done for my clients," said Orlando criminal defense lawyer Zahara Umansky. "It is a true privilege to help those who have been arrested or charged to get their life back on track!"
Umansky is a former prosecutor, public defender, and legal advisor to the police. Her past experience allows her to see several aspects of the judicial system, giving her clients the best possible outcome. She earned her J.D. from Florida State University College of Law in Tallahassee, Florida.
The Umansky Law Firm specializes in all areas of criminal law including: DUI, drug charges, juvenile crime and fraud. Their lawyers serve Orlando, Orange County, Seminole, Osceola, and Central Florida.
About The Umansky Law Firm
The Umansky Law Firm is a criminal defense firm serving individuals in the Orlando, Florida area. Their lawyers are committed to delivering high levels of personalized attention to all clients in order to help them achieve the best possible outcome to their case. As former prosecutors and police department legal advisers, their lawyers possess a unique skill set that gives clients a much-needed edge in their criminal defense representation. For more information, please visit the firm's website at http://www.orlandocrimedefense.com.