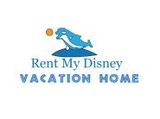 See 70,000 vacation homes for rent now on 83 website with one click. Ideally, it's a win-win for both parties; owners make some extra bucks and vacationers get more for their money
Orlando, Florida (PRWEB) September 29, 2011
See 70,000 vacation homes for rent now on 83 website with one click. Ideally, it's a win-win for both parties; owners make some extra bucks and vacationers get more for their money.
Mr. Jay Kalin, CEO of http://www.RentMyVacationHome.com and an authority on vacation home rental with 25 years experience, and an innovator of online market places for vacation home rentals, "The average traveler thinks that vacation homes are expensive to rent, but the vast majority of the homes available are reasonable."
Reasonable means within the $100 to $300 a night peak season range. Off peak, a nice place might be $100 to $200 a night.
As for the owner, Kalin says "a recent poll Rent My Vacation Home (RMVH) clients revealed that the average weekly rate they received in rentals came to $1,707 and nearly half the respondents said their homes are occupied about 20 weeks per year. That suggests that an average owner could expect to bring in more than $34,000 in revenue a year."
Big market vacation homes do not sell:
During the past decade many of Americans bought vacation homes. Nearly 38 percent of all single family home purchases are for second homes. Most were bought primarily as investments but about a third of the purchases were as vacation homes.
Hundreds of thousands of vacation properties are available for short-term rentals. Rent My Vacation Home, alone has more than 70,000 properties available in the USA on 83 websites it owns. These often have many bargains for cost-conscious consumers
The store is located at Rent My Disney Vacation Home,3956 Town Center Blvd,Suite 260,Orlando, Florida ,32837,ph 407-965-2970
###