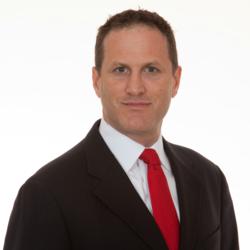 "I am humbled by the award and look forward to helping clients get a second chance on life!"
Orlando, FL (PRWEB) November 06, 2012
Orlando criminal defense attorney William Umansky, of the Umansky Law Firm, has received AVVO's prestigious "Clients' Choice Award" for 2012. Umansky earned the award after receiving 31 client reviews with an average rating of 5 stars.
Avvo was founded in Seattle, Washington in 2006. It is a leading online legal resource that provides several services including free legal advice, reviews and lawyer information.
"To be recognized by our clients and by AVVO a directory we respect means a tremendous amount to us," said Umansky. "I am humbled by the award and look forward to helping clients get a second chance on life!"
William Umansky has over fifteen years of experience in criminal defense and personal injury law. He is a former Assistant State Attorney in Brevard County, Florida and worked as the City Prosecutor for the City of Orlando.
The Umansky Law Firm serves Orlando, Orange County, Seminole, Osceola, and Central Florida. Their legal team includes former police department legal advisors and former prosecutors, which makes them able to provide a wide range of expertise, and a unique angle of the diverse aspects of the judicial system. They specialize in all areas of criminal law, including: drug offences, juvenile crime, DUI, theft and first time offenders.
About The Umansky Law Firm
The Umansky Law Firm is a criminal defense firm serving individuals in the Orlando, Florida area. Their lawyers are committed to delivering high levels of personalized attention to all clients in order to help them achieve the best possible outcome to their case. As former prosecutors and police department legal advisers, their lawyers possess a unique skill set that gives clients a much needed edge in their criminal defense representation. For more information, please visit the firm's website at http://www.orlandocrimedefense.com.