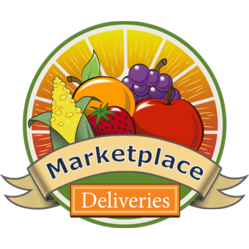 It's rewarding to be part of a company that supports local farmers and their community while also promoting healthy living.
Orlando, FL (PRWEB) June 11, 2013
Marketplace Deliveries is expanding to new areas from Orlando to Lake Mary with its delivery service of quality fresh organic produce, fresh baked bread, and locally roasted coffee. After a successful launch in Maitland, they are expanding to let more people in on this wonderful new service of local produce and other artisan goods.
Marketplace Deliveries offers a completely unique ordering experience on their website. Users can setup exactly what they need when they need it. The plans include the convenience of weekly and bi-weekly orders with the ability to skip any number of weeks without being charged a dime.
In addition to users having the ability to customize their own order, Marketplace Deliveries offer variety boxes that can be added to any shopping cart. These boxes change on a weekly basis based on what is in season and at its freshest. Restaurants have the chef's special, Marketplace Deliveries has the nature's special.
All of the local produce comes from farmers in Florida when available and in season, but they know that when it's Georgia peach season or Washington apple season, then the best stuff comes from out of state. The bread and coffee, however, always come locally from Casselberry. All of the bread is baked the night before it is delivered and the coffee is roasted just as fresh.
"It's rewarding to be part of a company that supports local farmers and their community while also promoting healthy living," says founder Jeremy Frederick. "Ordering produce online is really starting to take off, and being at the forefront and driving innovation is exciting. It's only a matter of time before people realize the convenience of getting fresh produce delivered to their home and the benefits of eating from local farms."
Customers in their delivery area can visit their website and setup their first order today.
Stay up-to-date by checking out their Facebook page at http://www.facebook.com/MarketplaceDeliveries.
About Marketplace Deliveries
Marketplace Deliveries is a family owned company based in Orlando, FL that provides delivery of organic produce and other artisan goods to homes and offices. They are dedicated to supporting their local community and bringing fresh products to their customers. For more information, please call 407-434-9637 or visit their website at
http://marketplacedeliveries.com.