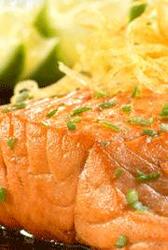 We believe in bringing only the finest of foods to our diners. We want them to enjoy not only a delicious meal and great entertainment, but a healthy meal they can trust is of the highest quality
Orlando, FL (PRWEB) October 28, 2007
Restaurant goers often struggle to find a good balance between healthy and delicious food. Now Orlando area superior cuisine restaurant Vines Grille and Wine Bar is making that decision easier. Vines Grille has created a food menu that makes a commitment not only to the superiority of its food, but also the health of its patrons.
"We believe in bringing only the finest of foods to our diners. We want them to enjoy not only a delicious meal and great entertainment, but a healthy meal they can trust is of the highest quality," said Dimitri Karabinis of Vines Grille and Wine Bar.
With offerings ranging from Kobe beef and Berkshire kurabota pork to wild caught fish and seafood and hand picked organic herbs, greens and produce, Vines Grille and Wine Bar has something for everyone.
Beef lovers will be extremely pleased with Vines Grille and Wine Bar's exquisite selection of entrées, including American and Japanese Kobe beef. An offering which many patrons likely have not had tried before is Berkshire kurabota pork. Considered the world's finest pork, it is celebrated in Japan for its tender texture and sweet, juicy flavor, but most especially for its marbling. Vines Grille acquires only 100% purebred Berkshire pork, ensuring a consistently superb meal.
Additionally, diners will also find only the highest grade of all natural chicken. The chef's special Boursin crusted fire roasted all natural chicken is a healthy conscious and tasty entrée choice.
For those who prefer seafood, Vines Grille offers a treat in its Wild Alaskan King Salmon. Caught along Alaska's rugged 34,000 mile coastline, the Alaskan salmon have superior flavor and texture. Alaskan King Salmon are known to be a healthy and versatile alternative to other protein rich food, such as meats and poultry.
Vines Grille also only serves hand picked organic herbs, greens and produce. Free of pesticides and other chemicals, these all natural foods can provide a meal on their own or as a complement to meat or seafood.
Vines Grille and Wine Bar does not rest on its amazing menu either. It completes its fine dining experience with an exciting array of top shelf wines and wonderful jazz music to dine by.
###