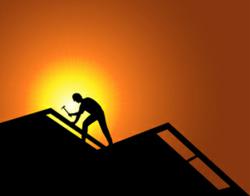 If your feet are cold, put on a hat! True or False?
Orlando, Florida (PRWEB) October 03, 2012
Are the heating and cooling bills higher than normal? It may not be the HVAC system after all. The roof could be the cause. Now is the time for the roof analysis you've been postponing. This Orlando Commercial Roofing Company is now offering free inspections.
There's an old saying: "If your feet are cold, put on a hat." It's a proven fact. It's no myth.
If it's cold, and the rest of your body is well insulated, a very large percentage of body heat is lost through an uncovered head. The same is true for a building. With a faulty roof, heat loss is a certainty and can be very costly.
Despite what you may have been told, there is no "maintenance-free" roof and it doesn't get better and more water-tight with age. There is no more important or critical component to operating a business, although some of us don't realize it. Leaky roofs can cause astounding losses. Get the most out of the life of a commercial property and roof structure. Save money by maintaining the current roof with affordable, lasting and comprehensive solutions by a licensed commercial roofing contractor.
When choosing the right roof for your building, it can help save money normally spent on power needs.
-Lower power consumption by close to 40%
-Lower heating losses
-Maintain continual HVAC efficiency
-Continuously Lower HVAC capacity requirement
With resources to professionally handle the smallest of repairs, new roof installation or existing roof replacement, Orlando Commercial Roofing Company offers the highest quality roofing materials and a degree of professionalism not usually found in the industry. Orlando Commercial Roofing Contractors are extremely knowledgeable of the newest roofing solutions, as well as the tried and true methods that still work astonishingly well today. Years of experience and utmost work ethic keep up at the top of our field.
Keep your inventory dry, the customers comfortable, and more profit in the pocket. Call 407-490-1266 for an inspection today.