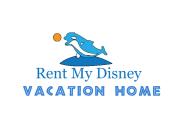 This new system saves the average vacationer 20% or more and is free .
Orlando, Florida (PRWEB) August 26, 2012
Rent My Disney Vacation Home.com located in Orlando Florida has a new reservation system courtesy of Rent My Vacation Home dot com.
This new reservation system allows vacationers to use their credit card and make the reservation just like they would at any major hotel or motel. The system was adopted by Rent My Vacation Home to replicate the hotel and motel industry but with vacation homes.
The system searches not only its own site but 83 other sites to find the home for the vacationer and then applies certain tools which enable the vacationer and homeowner to exchange information with the help of the credit card and travel insurance industry that is built into the Rent My Vacation Home 83 website franchises.
The system also allows homeowners to place a bid on a vacation home to try and save even more than 20%. This also lets the vacation homeowner know that maybe their prices are either a little too high or a little too low. The vacation homeowner does not have to accept the bid but if the home is vacant it's better than just having a home sit there this enables plenty of bargains for the vacationers at top name ski and beach resorts.
Vacationers next time before you travel take advantage of this website that has the current weather, blogs, restaurants, and transportation and vacation homes all in one site. The site also searches to find your perfect vacation home and then gives you all the details on how to get there and back along with one the locals do to have fun.
Homeowners you can take advantage of the system for 30 days free to celebrate the grand opening and then only $16 a month with no contract and the home will be listed on all 83 websites.
Rent My Disney Vacation Home is located at http://rentmydisneyvacationhome.com/
3956 Town Center Blvd.
Suite 260
Orlando, FL.
32837
Phone:407-965-2970
800-699-7684
United States
info(at)rentmydisneyvacationhome(dot)com
http://rentmydisneyvacationhome.com/
20915 Quince Court
Callaway, MD 20620
800-699-7684 or info(at)rentmyvacationhome(dot)com
By "Jay Kalin"