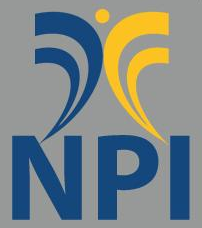 With over 5 effective treatment options for RSD, National Pain sees excellent results.
Orlando, Fl (PRWEB) August 15, 2012
National Pain Institute, the most comprehensive Orlando pain clinic with three locations in the area, now offers over 5 effective treatment options for Reflex Sympathetic Dystrophy] (RSD), also known as Complex Regional Pain Syndrome (CRPS).
For those suffering from RSD & CRPS, having so many treatment options may break the RSD cycle of sympathetic over activity and provide an improved quality of life with substantial pain relief and. Those interested should call (407) 487-2539 for scheduling.
One of the toughest and most complicated disorders to treat in pain management today is Reflex Sympathetic Dystrophy (RSD). As a member of the Florida Pain Network, National Pain Institute has an accomplished team of Board Certified Orlando Pain Management Doctors offering over five effective treatment methods for those dealing with RSD.
When an individual suffers from RSD, the pain is excruciating in the affected extremity. There is not typically one particular treatment with universally satisfactory results. Which is why it is vital for the best outcomes that pain clinics in Florida have multiple treatment options to offer patients.
Some of the various treatment options National Pain has for RSD and CRPS include:

Lumbar Sympathetic Blocks
Stellate Ganglion Blocks
Spinal Cord Stimulation
TENS Unit Treatment
Opiate Medication Management
Neurologic Modifying Medications
Topical Medications
Said David Greene, CEO of the Florida Pain Network, "RSD is one of the toughest problems in pain management today. But National Pain has consistently done well with complicated patients who have RSD, mostly because of the doctor's exceptional training, collaboration, and modern treatment methods."
National Pain Institute has seven locations across Florida including three in the Orlando area, one in Port St Lucie, Delray Beach, Central Florida near Ocala and one in New Port Richey. The practices accept Medicare, most major insurance plans, Worker's Compensation, and Personal Injury Liens.
For those suffering with RSD who would like more information and to schedule appointments, call (407) 487-2539.