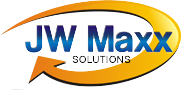 Las Vegas, Nevada (PRWEB) October 30, 2012
JW Maxx Solutions is a reputation management specialist that assists many companies, including small businesses, with the management of their online reputations. In this virtually aided world, many consumers turn to the internet before they do any kind of additional consumer research. It has been found that a staggering 90 percent of consumers are searching for information online and a significant number of businesses still don't understand the definition of reputation management. This is why JW Maxx Solutions is helping businesses out by revealing the top three things businesses should do while managing their online reputation management.
JW Maxx Solutions is reputation management specialist that emphasizes the importance of constantly reviewing a reputation. Most businesses don't even check up on their business before entering the office of an online reputation management specialist. All that it takes is a business owner to perform a web based search to see what kind of content is out there. This is the only way a business can truly see what their image is to the online community. This also provides a place for online reputation management specialists to start.
JW Maxx Solutions also recommends that businesses help in the process of their own reputation management. Whether on their own, or with the help of an online reputation management specialist, companies should pay the utmost attention to every stage. An online reputation management specialist can lay out a plan for the future of a company's reputation. This will usually include new websites, social media accounts, as well as responding to feedback on the web. This can be a direct response to feedback on review sites, or even releasing articles and press releases on the internet. In online reputation management, bad press is nothing but bad press, so businesses should focus on suppressing the negative press, and promoting the positive. Businesses should make sure that they utilize status report options as well, so that they can see where their reputation was and how far they have come.
Finally, JW Maxx Solutions, recommends enlisting the help of a professional online reputation management specialist if businesses are struggling. Walter Halicki, CEO of JW Maxx Solutions stated, "Business owners have to take control of their online reputations, to prevent a decrease in business from negative feedback". It's the virtual age, and businesses are neglecting their online reputation. Mismanaging an online reputation, because owners aren't knowledgeable, is a costly mistake that can cause a business to fail.
Now is the time when businesses have to focus on their best interests, this includes first and foremost, reputation management. This is why most businesses should seek out help from experts. Reputation management can be tricky but an online reputation management specialist like JW Maxx Solutions can devote the time necessary to improving online reputations efficiently and effectively. Every day wasted, is more potential business that is lost, which is why so many people are enlisting the help of an online reputation management specialist like JW Maxx Solutions.
# # #
Reputation Management Specialist JW Maxx Solutions can be contacted at:
11811 N Tatum Blvd, Suite 3031
Phoenix, AZ 85028
Phone: (602) 953 – 7798
Email: info(At)jwmaxxsolutions(dot)com
Website: http://www.jwmaxxsolutions.com/