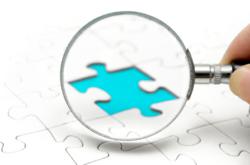 Online Reputation Management saved my company and exposed the truth
(PRWEB) March 29, 2012
A European adult processing firm recently turned to Online Reputation Management after receiving negative online press when one of its American clients, an adult film store, charged its customers groundless additional credit-card fees.
The adult processing firm, a leader in its field, serves both European and American clients, it specializes in setting up payment processing for adult businesses that need to accept credit card transactions.
Recently, the European firm's manager, Wagner, discovered during a routine Google search that negative comments were written about her company in various blogs, review Web sites and complaint Web sites.
"I was really surprised to read the comments customers were writing," said Wagner. "I honestly had no idea what everyone was speaking about, customers kept mentioning 'unwarranted charges.'"
The unfavorable feedback caused a decline in business profits, resulting in Wagner deciding to change the company's name and turn to Online Reputation Management.
Online Reputation Management repair specialists created a strategic approach to Wagner's "complicated" situation.
"It isn't easy when someone posts negative reviews that stem from no where, the negative reviews tend to multiply into hundreds of negative reviews that eventually lead to a loss of profits," said Online Reputation Management founder, Ed Eshel. "The Internet is a wild animal, fortunately, we know how to tame it."
Online Reputation Management used their detective skills to decipher Wagner's situation. The repair specialists discovered that one of Wagner's clients, an American adult film store, charged its customers with groundless additional credit-card fees. The adult film store's customers received their monthly bills and saw the additional charges, so in response, those customers immediately blamed Wagner's company and posted negative reviews.
"I was shocked and very angry," Wagner said after learning of the situation. "My company is extremely honest, we charge reasonable varying rates and amounts pending on the service. In this case, the film store charged additional fees to profit on behalf of their customers."
Since Wagner changed the name of her company, Online Reputation Management repair specialists stressed the importance of maintaining her clean reputation, the specialists designed Wagner's business Web site and implemented a public relations stint to promote Wagner's renamed adult processing firm.
In addition, the online repair specialists exposed the adult film store's shady practice, which resulted in all its customers, who were overcharged, to receive a full refund.
"Online Reputation Management saved my company and exposed the truth," Wagner said.
About Online Reputation Management
Online Reputation Management offers effective solutions for your Internet branding and reputation repair needs. The firm specializes in promoting your reputation in a positive and accurate light, and driving search engines away from negative reviews about you or your business. Online Reputation Management's repair services surpass that of competitors, in repairing its customers existing reputations on the web, and thus creating positive ones. Online Reputation Management has been working with top companies, and recognized individuals, specifically in the United States, and have achieved tremendous successes in their Internet reputation repair and management services. Online Reputation Management works around the clock to deliver the best results, the firm continuously works to protect your reputation.
For additional information, interview, and image requests contact VirtuosOnline.