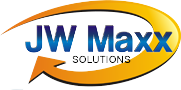 Scottsdale, AZ (PRWEB) June 06, 2013
Reviews and ratings on websites such as Travelocity and TripAdvisor play a crucial role in developing a positive online reputation for hotels and similar businesses associated with the tourism and hospitality industry. For the travel and hospitality industry to properly maintain a positive online reputation to potential travelers they need to monitor and their online presence in 2013.
According to a report published by the Cornell University School of Hotel Administration there is a direct correlation between the increases or decreases in revenue per available room (RevPar) and the improvements or declines in the online reputation of a hotel. The study reveals that online evaluations of hotels are increasingly having an impact on room demand and now appear to be responsible for rate swings of more than 10 percent.
This subject is of rising importance to hotels, and the tourism industry as the rapid growth of social media and online booking means the impact of online reviews will continue to grow. A Market Metrix study reported "more than 50 percent of potential hotel guests cited an online review as a factor in choosing a hotel, overtaking factors such as location, price and loyalty points."
"Creating a positive reputation is vital in a digital age in which social media, search engines, and public relations govern the patterns of commerce," explains brand reputation management specialist Walter Halicki of JW Maxx Solutions. "Being successful with the public image of a company will allow for growth by adapting to consumer interactions, as they can contribute to positive results and discussions on the internet."
Brand reputation management specialist JW Maxx Solutions advises, through its services, specific tactics that can be undertaken to polish imperfections garnered by negative reviews, disgruntled ex-employees or past business mistakes. "In many cases, constructing a new reputation online isn't even that difficult," explains Halicki, "You just have to know what you're doing and have the right tools."
In the event that there is an all-out, untrue, business-damaging assault on one's reputation, brand management specialist JW Maxx Solutions reminds organizations that it is possible to bring legal action against such trouble-makers. JW Maxx Solutions works directly with a firm of attorneys that specialize in Internet defamation and is standing by to lend its aid.
Developing and maintaining a brand is a real problem that many businesses, not just those in the hotel and tourism industry face. "It takes 20 years to build a reputation, and five minutes to ruin it. If you think about that, you'll do things differently," states famous American investment tycoon Warren Buffet.
To successfully manage your online reputation the brand reputation management specialist at JW Maxx Solutions is available for comprehensive support.
JW Maxx Solutions, Online Reputation Management Contact Information:
11811 N Tatum Blvd, Suite 3031
Phoenix, AZ 85028
Phone: (602) 953 – 7798
Email: info(at)jwmaxxsolutions(dot)com
Website: http://www.jwmaxxsolutions.com