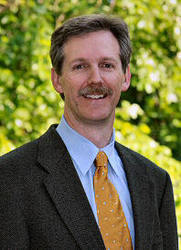 Orthokeratology is a safe and gentle method where contact lenses temporarily reshape the cornea while a patient sleeps.
Colleyville, TX (PRWEB) June 7, 2010
Orthokeratology is known by numerous terms, the most common of which are Gentle Vision Shaping System, OrthoK, Corneal Refractive Therapy and Overnight Vision Correction. Total Eye Care introduces the new website OrthoKDoctor.com to inform patients about this exciting technology.
"Orthokeratology is a safe and gentle method where contact lenses temporarily reshape the cornea while a patient sleeps. The beauty of Ortho-K is that it is temporary. As long as a patient wears a retainer lens while they sleep the effect remains, much like wearing a retainer after orthodontic braces are removed" says Dr. Richard Driscoll, clinical director at Total Eye Care.
Reducing the Progression of Nearsightedness
Recent studies have shown that an additional benefit to the Gentle Vision Shaping System or Orthokeratology is that it appears to greatly slow the progression of nearsightedness in children. "A five year, multicenter study is currently underway to validate the earlier claims that Ortho-K safely reduces the progression of nearsightedness in children. Thus far, preliminary data from years one and two of this study confirm the earlier claims" says Dr. Alycia Green an eye doctor at Total Eye Care in Keller.
Orthokeratology Is Not Just for Children
Total Eye Care is excited to offer this technology to its adult patients as well. The Gentle Vision Shaping System is not just for children. Adults and children alike are good candidates for Orthokeratology. Moderate amounts of astigmatism and nearsightedness can safely be reduced for children as well as adults.
Overnight Orthokeratology Requires Additional Training and is FDA Approved
Fitting the reverse geometry lenses used in modern Ortho-K do not follow traditional contact lens fitting methods, therefore the FDA restricts the use of overnight Orthokeratology lenses to only those eye doctors that have been specially trained in their use. This certification is an additional requirement that has never been used for contact lenses, however, it is much like the requirement for the additional training required of physicians that use the excimer laser for LASIK and PRK. Overnight Orthokeratology is FDA approved.
About Total Eye Care, Dr. Driscoll and Dr. Green
Total Eye Care, with offices conveniently located in Collleyville and Keller/Southlake, Texas, provide comprehensive eye care to patients of all ages. Total Eye Care's contact lens services provide specialized care for hard to fit patients with conditions such as keratoconus, myopia control, high astigmatism, irregular corneas and post refractive surgery.
Therapeutic Optometrist and Optometric Glaucoma Specialist Dr. Richard Driscoll has been serving the eye care needs of Colleyville, Texas since 1995. Dr. Alycia Green brings 10 years of experience to Total Eye Care, specializing in pediatrics at the Total Eye Care office in Keller, Texas. The Colleyville office is located at 6114 Colleyville Blvd. Total Eye Care's Keller office is located at 1834 Keller Parkway. More information can be found on TheEyeDocBlog.com or the Total Eye Care website at http://www.TotalEyeCare.com
###