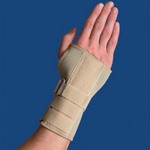 (PRWEB) May 31, 2012
World To Home.Net, proud retailer of over 15,000 home healthcare products, has added a slew of brand new products to its site to keep up with the ever increasing demand for quality health care products and supplies. Such constant demand means that WorldToHome.net is always on the lookout for newer, better and more affordable supplies for its loyal customers.
As the technology of our day increases, so too do the applications of it all in the healthcare market. WorldToHome.net is going to be selling the diabetic care iPhone glucose meter product. Gmate is one such product that is an attachment for your iPhone which functions just like a generic blood glucose monitor, but revolutionizes the field with its portability, reliability, low-blood amount reader and innovative iPhone app. The app gives the reader the power to monitor all aspects of their blood glucose as well as past readings to stay up-to-date with your health. The app also provides a convenient way to send the results instantly to Facebook, an email account or your doctor's office. World To Home thinks the iPhone blood glucose meter will be a big hit and hopes to add more technology enabled health care products.
Another all-new product on the market is the Katez Lift motorized chair and lifter. A creative design implements a lifter capable of lifting the chair and its inhabitant to reaching heights of over six feet. The KatezLift conveniently folds itself up underneath the powered wheelchair when not in use, and allows the user complete freedom of motion. The mechanized chair allows the disabled or injured to operate in their own home completely unaided, increasing the sense of freedom even further.
With diabetes becoming an epidemic throughout the world, the demand for health care diabetic supplies has never been higher. Quality diabetic supplies and equipment are constantly being improved and re-imagined, and WorldToHome.net guarantees that they always carry the latest and greatest. Revolutionary blood glucose meters, diabetic clothing, test strips, blood pressure monitors and insulin syringes are but a small number of diabetic supplies WorlToHome.net carries to ensure that every diabetic has what he or she needs to live a comfortable and healthy lifestyle.
One of WorldToHome.net's most popular categories, medical orthopedic supplies and equipment, has gotten even bigger! This already massive category includes all manner of foot and leg massagers, socks, braces, cushions and more. Orthopedic supplies may be used for a huge variety of illnesses and injuries, and may even be useful for physical therapy. Orthopedics are most commonly used for minor accidents and sports injuries, but their uses certainly do not stop there. Another related category is home exercise equipment and supplies, with products such as weights, monitors, bands, mats, and many more to help keep you in good health.
About WorldToHome.net:
WorldToHome.net offers competitive pricing for everyday health care products and medical supplies, such as: foam bed wedge cushions, shower chairs, bath safety, diabetic products, aids to daily living, physician's supplies, emergency care, and assisted senior nursing home facility products, World To Home.net is excited to offer only the best quality home health care products & medical supplies to ensure the continued safety, comfort, and well being of you and your loved ones. World To Home.net is a sister site of WorldToHome.com, which is the premier source for thousands of luxury unique home decor products.