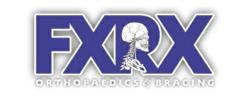 Dr. Dewanjee is now offering exciting regenerative medicine with platelet rich plasma therapy. It's showing promise for arthritis and soft tissue injuries!
Phoenix, AZ (PRWEB) April 17, 2013
The leading orthopedic doctor in Phoenix, Dr. Sumit Dewanjee with FXRX, is now offering platelet rich plasma therapy for extremity arthritis and soft tissue injuries. PRP therapy, as it is known for short, is a regenerative medicine injection that is showing immense promise to repair damaged cartilage and tendon or ligament injury. For more information and scheduling, call FXRX at (480) 449-3979.
Platelet rich plasma treatment involves a simple blood draw of the person's own blood. The specimen is then placed into a centrifuge machine, which spins around very quickly for approximately 10 minutes. The blood separates into multiple layers, and the top layer consists of concentrated platelets and growth factors which make up the PRP.
The Phoenix orthopedic doctor then injects the PRP into the area of pain, which may include the shoulder, knee, achilles area, elbow for tendinitis or other areas. A recent study published in the Clinical Journal of Sports Medicine showed that PRP worked well for elbow tendinitis that was unresponsive to traditional treatments.
An additional study from the Hospital for Special Surgery showed that PRP worked well for those with moderate knee arthritis. Pain relief was significant, and three fourths of the participants showed no arthritis progression on MRI's even after one year post-treatment. It is turning into a treatment orthopedic surgeons in Phoenix use when others have failed to prevent or delay the need for potential surgery.
Three professional sports leagues have approved the use of PRP therapy, including the NBA, MLB and NFL. Several professional athletes have had the treatment performed. These include Tiger Woods, Hines Ward, Dwight Howard, Troy Polamolu and others. In addition, the World Anti Doping Association has approved of PRP too.
For five straight years, Dr. Sumit Dewanjee has received the coveted Patient's Choice Award from patients for his expertise, bedside manner and quality of office staff. The office accepts most insurance plans, and the doctor excels at arthroscopic procedures of the knee and shoulder along with total knee replacements and extremity trauma.
For those suffering from extremity pain either as a result of arthritis or soft tissue injury or overuse, call FXRX today for more information on PRP therapy at (480) 449-3979.