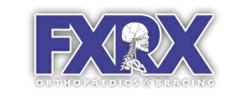 Dr. Dewanjee is one of the best knee surgeons serving Mesa, AZ and offers several outpatient knee procedures to relieve pain from cartilage defects.
Mesa, AZ (PRWEB) September 30, 2012
For those individuals who have a cartilage defect and are suffering with knee pain, Award Winning Mesa AZ orthopedic surgeon FXRX now provides several different procedures for relieving pain while filling in the defect. The practice lead surgeon, Dr. Sumit Dewanjee, is a Fellowship trained, Board Certified, orthopedic surgeon specializing in sports medicine and serving Mesa AZ out of his office near the Tempe Town Lake.
Patients with knee cartilage defects are often too young to be ideal candidates for total knee replacement. Therefore, providing an effective procedure to replace the lost cartilage with an effective substitute and provide pain relief is very desirable.
Dr. Dewanjee has considerable experience with several cartilage procedures for the knee. All of the procedures are performed as an outpatient in an arthroscopic fashion. He is one of the best knee surgeons in Mesa.
The first is a called a microfracture treatment, which is a great surgery for individuals with a small area of cartilage damage. The second treatment is termed an articular chondrocyte implantation, which is usually shortened to ACI. In this surgery, the Mesa orthopedic surgeon takes some healthy articular cartilage from an area that does not see a significant amount of stress. That cartilage is then cultured so there is enough to fill the problem area, and subsequently placed in a second procedure into the defect. ACI is the most cutting edge, state of the art cartilage defect treatment available today for knee cartilage defects.
The third cartilage surgery now offered by Dr. Dewanjee is OATS, which is an Osteochondral Autograft Transfer Surgery. This is a technically difficult surgery that involves transferring healthy cartilage from an area that is not weight bearing to the are of the defect.
Each procedure has specific indications, and Dr. Dewanjee has considerable experience and expertise in all three. For those individuals suffering from knee pain secondary to a cartilage defect and would like to avoid a knee replacement, one of these surgeries may be able to help. For more information and scheduling with one of the best orthopedic surgeons Mesa trusts, call (480) 449-3979.