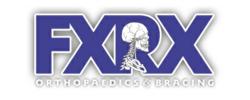 FXRX is now offering the innovative and exciting solution for articular cartilage defects, the Denovo NT.
Tempe, AZ (PRWEB) January 01, 2013
Dr. Sumit Dewanjee is now using the Zimmer DeNovo® NT Graft to repair cartilage lesions. The innovative and exciting new procedure is intended to give Phoenix and Scottsdale orthopedic surgeons an early intervention option for repair of articular cartilage defects. Patients are able to achieve pain relief with improved ability to function, participate in sports and play with one's kids. For scheduling call (480) 449-3979.
The DeNovo NT Graft has been used to treat cartilage defects of the knee, ankle, hip, shoulder, elbow and the foot. Trauma or sports-related injuries may result in early arthritis and significant joint pain. As a knee surgeon Phoenix AZ trusts, Dr. Dewanjee is passionate about getting his patients back to the desired sporting activity levels.
As a Board Certified and Fellowship Trained orthopedic surgeon, Dr. Dewanjee is one of the best orthopedic surgeons Phoenix AZ has to offer. He has received the Patients Choice Award 5 years in a row for his exemplary patient care.
The DeNovo NT Graft procedure entails implanting cartilage tissue that contains living cartilage cells. Over three years of clinical use has shown promising repair of cartilage defects with DeNovo NT Graft.
"This innovative technology offers patients a promising new treatment option for articular cartilage defects," says Dr. Dewanjee. "Cartilage defects lead to substantial pain, and this option can help patients get their lives back."
Initial data from an ongoing prospective study on the use of DeNovo NT Graft in 25 knee patients was reported at the International Cartilage Repair Society meeting in Barcelona, Spain in September 2010, showing pain and function improvements at 6, 12 and 18 month follow-up time points. As of late 2012, over 5000 patients had been treated with DeNovo NT Graft.
For more information on FXRX and Dr. Sumit Dewanjee, or to schedule an appointment to discuss the DeNovo NT Graft surgery, please call (480) 449-3979.
This press release contains forward-looking statements within the safe harbor provisions of the Private Securities Litigation Reform Act of 1995 based on current expectations, estimates, forecasts and projections about the orthopaedics industry, management's beliefs and assumptions made by management. Forward-looking statements may be identified by the use of forward-looking terms such as "may," "will," "expects," "believes," "anticipates," "plans," "estimates," "projects," "assumes," "guides," "targets," "forecasts," and "seeks" or the negative of such terms or other variations on such terms or comparable terminology. These statements are not guarantees of future performance and involve risks, uncertainties and assumptions that could cause actual outcomes and results to differ materially. For a list and description of such risks and uncertainties, see our periodic reports filed with the U.S. Securities and Exchange Commission. We disclaim any intention or obligation to update or revise any forward-looking statements, whether as a result of new information, future events or otherwise, except as may be set forth in our periodic reports. Readers of this document are cautioned not to place undue reliance on these forward-looking statements, since, while we believe the assumptions on which the forward-looking statements are based are reasonable, there can be no assurance that these forward-looking statements will prove to be accurate. This cautionary statement is applicable to all forward-looking statements contained in this document.