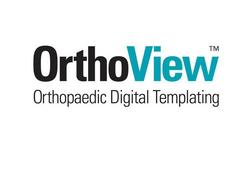 We are delighted that OrthoView will be assisting the orthopaedic surgeons at PeaceHealth to make reliable decisions for joint replacement, fracture management and specialist orthopaedic surgery
Jacksonville, FL (PRWEB) June 25, 2008
OrthoView, the global leader in digital pre-operative orthopaedic planning, today announced that PeaceHealth, a premier Northwest U.S. healthcare system, has selected OrthoView software for six facilities within the PeaceHealth system.
OrthoView is the digital planning solution of choice used by the orthopaedic and radiological community around the world. Its pre-operative planning software provides orthopaedic surgeons with an unrivalled library of digital templates for joint replacement and trauma procedures, plus unique specialist toolsets for limb deformity correction and pediatric assessment. OrthoView's digital template library includes thousands of templates from a wide range of orthopaedic partners including: Zimmer, DePuy, Biomet Orthopedics, Smith & Nephew, Synthes and many more.
Developed with the help of orthopaedic specialists, clinicians and radiographers, OrthoView can be implemented as a stand-alone application or integrated into many of the world's most well-known PACS systems including: Agfa, Siemens, Philips, McKesson, GE Healthcare, FUJIFILM Medical Systems, Amicas, and several others. PeaceHealth has integrated OrthoView into its Philips PACs system.
"We are delighted that OrthoView will be assisting the orthopaedic surgeons at PeaceHealth to make reliable decisions for joint replacement, fracture management and specialist orthopaedic surgery," said David League, OrthoView Vice President of Sales. "OrthoView's Wizards will enable them to template joint replacements on-screen quickly and easily; and its QuickScale tool will allow them to calibrate any digital X-Ray image with great accuracy. We know that OrthoView will bring immediate benefits to the orthopaedic departments at PeaceHealth and look forward to a long, successful and productive relationship with each of the hospitals in the group."
About OrthoView
OrthoView™ is the world's most widely used digital orthopaedic planning solution, used in hospitals and clinics worldwide. With a comprehensive library of digital templates from major orthopaedic implant manufacturers, OrthoView™ offers pre-operative planning and templating for joint replacement surgery, as well as specialist modules for pediatric assessment, limb deformity correction and spinal measurement. Quick and simple to use, OrthoView™ delivers accurate and reliable recommendations for the orthopaedic team. For more information visit http://www.orthoview.com or call 1-800-318-0923.
About PeaceHealth
PeaceHealth is a Bellevue, WA-based not-for-profit healthcare system with hospitals and medical centers in Alaska, Washington and Oregon that serve more than 57,000 patients annually. Sponsored by the Sisters of St. Joseph of Peace, PeaceHealth has provided exceptional medicine and compassionate care to Northwest communities for more than a century. PeaceHealth annually receives national recognition for innovations in patient-centered care, patient safety and healthcare technology. PeaceHealth is frequently named as one of the region's best employers. For more information, visit http://www.peacehealth.org
Contact:
Barbara Rudolph
Rudolph Communications
781-229-1811
bjr(at)rudolphcommunications.com
# # #