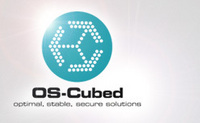 We're pleased that in the first few weeks, OS-Cubed's staff identified a number of ways to save us a significant amount in hosting fees and helped us improve the functionality of our sites
Rochester, NY (PRWEB) April 22, 2009
OS-Cubed, Inc. has been selected as the website programming and support provider for the Volunteers of America's (VOA) national DNN website and over 40 regional sites that are hosted by the national organization. OS-Cubed was selected to provide VOAs website maintenance and programming based on its successful implementation of the Volunteers of America of Western New York's DotNetNuke site. The ongoing agreement covers website maintenance, design, programming, enhancements, management and monitoring services. The initial contract is for the year 2009, with an option to renew in 2010.
OS-Cubed already has identified thousands of dollars in hosting savings for Volunteers of America, according to Elizabeth Mace, VOA's manager of online and social media strategy.
"We're pleased that in the first few weeks, OS-Cubed's staff identified a number of ways to save us a significant amount in hosting fees and helped us improve the functionality of our sites," said Elizabeth Mace, Volunteers of America's manager of online and social media strategy. "We look forward to working with OS-Cubed to provide the best web experience to our local offices, constituents and staff."
ABOUT VOLUNTEERS OF AMERICA
Volunteers of America is a national nonprofit, faith-based organization dedicated to helping those in need rebuild their lives and reach their full potential. Through hundreds of human service programs, including housing and healthcare, Volunteers of America helps more than 2 million people in over 400 communities. Since 1896, our ministry of service has supported and empowered America's most vulnerable groups, including at-risk youth, the frail elderly, men and women returning from prison, homeless individuals and families, people with disabilities, and those recovering from addictions. Our work touches the mind, body, heart-and ultimately the spirit-of those we serve, integrating our deep compassion with highly effective programs and services.
ABOUT OS-CUBED, INC.
OS-Cubed is an expert provider of support and programming for open-source DotNetNuke (DNN) based websites. OS-Cubed, a Gold Certified Microsoft Partner, employs professionals experienced at building custom modules for DNN and other .NET based software. The Rochester, NY-based company provides hosting services for more than100 websites, including remote web support and implementation, for customers across the U.S. All support is managed by a web-based project and ticket tracking system. Located in Rochester, NY in the Village Gate building downtown, OS-Cubed has provided support for DNN for over four years. Locally, OS-Cubed provides support to companies such as Spectracom Corporation, Canandaigua National Bank and Trust, RAF Tabtronics, and Career Development Services. In addition, OS-Cubed has an entrepreneurial development division which has created demo and proof of concept products for entrepreneurs.
###