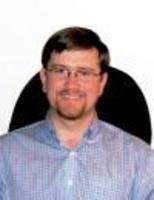 "This will bring our clients significant benefits in terms of solutions expertise and support in environments that typically have multiple technology platforms", says Gerard Szatvanyi, President & CEO of OSF Global Services
Woburn, MA (PRWEB) March 10, 2010
This certification for packaged business management solutions is the highest Microsoft accreditation for partner-developed solutions. The Business Solutions Provider for Microsoft Dynamics CRM certification will help OSF Global Services consolidate customer confidence in its solutions by meeting Microsoft's highest standards. The company's clients will benefit from solutions that are:
Designed for their unique business and industry needs;
Tested and seamlessly integrated with Microsoft Dynamics;
Used and recommended by other companies;
OSF Global Services, who is also a Microsoft Gold Certified Partner, will be able to drive new business and expand its area of expertise with more challenging projects. The company will also bring significant improvements for call centers that need either CRM systems, or integrations with CRM systems.
"We have achieved a new milestone in our collaboration with Microsoft, by acquiring the Business Solutions Provider for Microsoft Dynamics CRM certification. This achievement is consistent with our mission to build core competencies across a wide range of platforms including CRM, Netsuite, SalesForce, Intacct, Siebel, and SAP and is a recognition of our commitment for innovation. This will bring our clients significant benefits in terms of solutions expertise, support in environments that typically have multiple technology platforms", says Gerard Szatvanyi, President and CEO of OSF Global Services.
ABOUT OSF GLOBAL SERVICES
OSF Global Services Inc. is a dynamic IT services and consultancy provider established in 2003 through the acquisition of Hit Soft, a successful offshore service provider founded in 1999. The company is headquartered in Quebec, Canada with a US business office and development branch offices in Romania and Ukraine, providing services for clients worldwide. Already in its seventh year of operations, the company continues to grow and develop at exponential speed, doubling operations each year while also constantly consolidating on management and execution maturity. The company is ISO 9001:2008 certified and a Microsoft Certified Gold Partner.
With strong roots in offshore development, OSF Global Services is becoming more and more focused in providing customers with increased business value. The core value that OSF Global Services brings to the table resides in consulting services and enterprise applications that enhance customers' processes and transform their businesses through unparalleled usage of technology as competitive leverage.
###