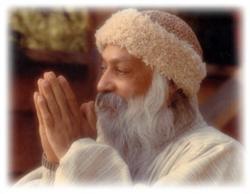 Hearing and seeing Osho are powerful ways to experience him, which is why we continue to expand our selection of Osho MP3s
Mill Valley, CA (Vocus/PRWEB) March 08, 2011
Osho Viha, the world's largest Osho books retailer, today announced the expansion of its MP3 collection offering customers more than 100 out-of-print and popular Osho discourses in MP3 format. New titles are added to the collection almost daily.
"We are thrilled to be meeting the growing demand of people around the world who want to listen to Osho discourses on MP3," said Prabodh Dhanyam, owner of Osho Viha bookstore. "Hearing and seeing Osho are powerful ways to experience him, which is why we continue to expand our selection of Osho MP3s."
Rajneesh Osho, one of the most provocative and inspiring spiritual teachers of the 20th century, gave thousands of discourses throughout his 30 years of public talks on topics ranging from the meaning of life and death to the struggle of power and politics. Many of these live recordings were videotaped, audio taped and transcribed into books; however, more and more of these books are going out of print despite demand.
Since launching its MP3 collection two years ago, Osho Viha has added nearly 100 rare and out-of-print titles to its collection. The very latest Osho discourses available in MP3 format include the Zen discourse series Poona-One, the Jesus discourse series: The Mustard Seed, Come Follow Me, and I Say Unto You and This Very Body the Buddha: Discourses on Haikun's Song of Meditation.
The online bookseller plans to expand its current MP3 library of more than 100 titles to include the Poona-Two Zen series. Shopping for new and used Osho books, DVDs and MP3s online is seamless through its sister site Osho Here and Now. Popular titles such as Osho dynamic meditation are available in CD format.
About Osho Viha Information Center and Book Distributors:
Viha is the world's largest bookseller of Osho books including rare and out-of-print titles and nearly 375 titles in English. Along with Osho books, Viha carries Osho's discourses and Osho meditation music on DVD, video, audio tape, CD and MP3. Osho Viha customers can purchase books and other items at http://www.oshoviha.org and http://www.oshohereandnow.com/.
###