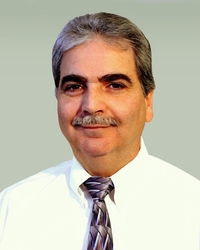 As Oshyn continues its high growth, Dominic's expertise in best practices for allocating human capital to projects and foreseeing future recruiting needs will ensure a constant on-time delivery to clients
Los Angeles, CA (PRWEB) October 29, 2008
Oshyn, Inc., a leading enterprise technology agency, has announced that Dominic Fino has joined the company as the Director of Human Capital. Based in Oshyn's Baltimore office, Dominic will ensure strategic allocation of employees ensuring productivity across a rapidly growing client base and on-going acquisition of talent.
With over 25 years of experience in project management and recruitment, Dominic has an acute sense of best hiring practices. When it comes to managing people, Dominic provides an employee-focused, high performance culture that emphasizes empowerment, quality, productivity and goal attainment. Previously Dominic was Vice President of Recruiting and Systems for Corporate Professional Services Inc. Dominic holds a Bachelor of Science in Social Science from Johns Hopkins University in Baltimore, MD.
"As Oshyn continues its high growth, Dominic's expertise in best practices for allocating human capital to projects and foreseeing future recruiting needs will ensure a constant on-time delivery to clients," said Diego Rebosio, Chief Executive Officer of Oshyn, Inc.
About Oshyn, Inc.
Oshyn, Inc. is an enterprise technology agency. We power innovation with a dynamic blend of strategy, design, technology and talent, to help some of the world's most recognizable brands realize their business goals by delivering innovative and intuitive technology solutions for the web, mobile devices and emerging digital platforms. Founded in 2001, the company employs industry experts who have designed and deployed some of the most successful and noteworthy projects in the marketplace. Oshyn is headquartered in Los Angeles, with regional offices in Baltimore and Quito. For more information please visit us at http://www.oshyn.com.
###