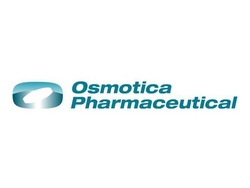 WILMINGTON, N.C. (PRWEB) October 9, 2008
Important Safety Information
There is an increased risk of suicidal thinking and behavior in children, adolescents and young adults taking antidepressants for major depressive disorder (MDD) and other psychiatric disorders. Venlafaxine HCl Extended Release Tablets are not approved for use in pediatric patients.
People taking Monoamine oxidase inhibitors (MAOIs) should not take Venlafaxine HCl Extended-release Tablets. Venlafaxine HCl Extended-release Tablets may raise blood pressure in some patients. Your blood pressure should be controlled before starting treatment and should be monitored regularly. Other side effects reported in at least 10% of patients in clinical studies and at a rate at least twice that of the placebo group include: abnormal ejaculation (men), anorexia, dizziness, dry mouth, impotence, insomnia, nausea, nervousness, somnolence, sweating, and weakness. Ask your doctor if Venlafaxine HCl Extended-release Tablets are right for you.
About Osmotica Pharmaceutical
Osmotica Pharmaceutical is part of a multi-national group of pharmaceutical companies (the "Osmotica Group") specializing in neurology based drug therapies and delivery technologies. The Osmotica Group has a portfolio of products in various stages of development focused in the treatment of Parkinson's disease. In addition, the Osmotica Group utilizes its well established drug delivery technologies (including its Osmodex® technologies) and its expertise to develop drug candidates for partner companies. The Osmotica Group has a track record of successfully developing and commercializing products in the US, Europe and other countries around the world.
The Osmotica Group's principal operations are located in the United States and Argentina and its products are manufactured in the U.S., Argentina and Spain.
For more information on the Company, please visit Osmotica's website at http://www.osmotica.com. This press release is directed to residents of the United States.