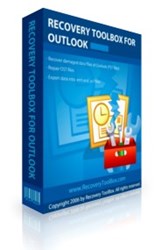 Recovery Toolbox for Outlook is easy to use but intelligent MS Outlook OST to PST conversion tool for any computer under MS Windows.
Alexandria, VA (PRWEB) January 22, 2013
The OST to PST converter application analyzes even password-protected mailboxes and provides the support of any encoding, including ANSI and UNICODE. This program analyzes and converts password-protected mailboxes of OST format and saves these documents into PST files. Applies intelligent, powerful and efficient OST to PST converter engine therefore our users have very good chances of repairing damaged folders of OST or even PST format.
Users say the newly released version of Recovery Toolbox for Outlook is the easiest OST to PST converter solution that can be found on the market, it provides many features, unique for data recovery tools and services therefore it provides higher efficiency when processing email folders and open either damaged or clean folders in OST format for analysis.
Thanks to the small system requirements of OST to PST converter file recovery tool, it runs on any workstation, also supporting MS Windows 98/…/Windows 7 and any version of MS Outlook email client to be processed. This application does not have known compatibility issues so this software can be applied on any available configuration and on any computer in the local area network.
Recovery Toolbox is the leader in the domain of file restoration after damages. This company works since 2003, it develops and distributes more than 20 tools for data recovery. Its headquarters is at: 901 N. Pitt str. Suite 325, Alexandria, VA 22314, USA.