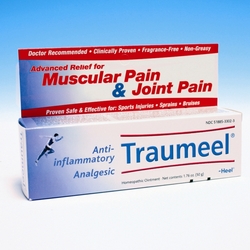 Our final rule requirements are intended to enhance consumer awareness and knowledge of the active ingredient in OTC acetaminophen and NSAID drug products.
Albuquerque, NM (Vocus) July 2, 2009
Recently the FDA ordered all OTC acetaminophen and NSAID drug products to increase their labeling warnings by April 29, 2010. The FDA stated "Our final rule requirements are intended to enhance consumer awareness and knowledge of the active ingredient in OTC acetaminophen and NSAID drug products." These new warnings include:
New label warnings
Age-specific information
Advising consumers of potential risks and when to consult a doctor
Prominent display of active ingredients on the PDP (Prominent Display Panel)
The overall intent of these requirements is to reduce the liver injury and stomach bleeding episodes that occur due to unintentional overdosing with these drugs. The requirements are also intended to reduce the incidence of adverse health outcomes among high-risk subpopulations consuming proper doses of OTC acetaminophen and NSAID drug products.
Heel medicines offer safe alternatives to these chemical pain relievers and are safe for all ages. Doctor recommended Traumeel® is a natural substitute for pain management and sports injuries. "Traumeel® has been scientifically demonstrated to modulate, not suppress, the inflammation process," said David Riley, MD, family practice physician and editor in chief of Alternative Therapies in Health and Medicine magazine. "This is key because it goes to the source of pain without masking the pain." Dr. Riley went on to say "The reason Traumeel® is so effective is the unique combination of its natural ingredients which work in synergy at every stage of the inflammation process. Traumeel's innovative, bioregulatory medicine formula includes 14 strong yet safe ingredients which form an effective combination to enhance self healing and speed the recovery process."
In addition to Traumeel®, Zeel® can be used for arthritic pain and joint stiffness and is especially useful and safe in cases of chronic pain. Furthermore, Heel states there is no risk of overdosing with any of these medications, and they have no adverse renal, hepatic, cardiovascular, gastrointestinal or central nervous system (CNS) side effects.
Thierry Montfort, president and CEO of Heel USA, commented "The US consumers growing concerns over the side effects and warnings that accompany OTC acetaminophen and NSAID drug products make it necessary for consumers to educate themselves on other ways to treat their symptoms. The fact is more and more people in America realize what poison centers have reported for a very long time - more than 50% of calls to poison centers are related to side effects of drugs or drug interactions. The American public wants safe medicines and this is why they turn to homeopathic products like Traumeel® and Zeel®."
Ask your doctor about Traumeel® or any other Heel medicines or visit your natural product supermarkets, GNC, or pharmacies nationwide. Heel has over 60 years experience in improving quality of life. Heel USA is the United States subsidiary of Heel GmbH, one of the world's largest homeopathic pharmaceutical manufacturers with distribution in over 50 countries. For more information on other Heel products and their uses please visit http://www.heelusa.com.
For further information contact:
Joan Sullivan
Medical Education and Communications Manager
Heel Inc.
505-559-2952
jsullivan(at)heelusa.com
###