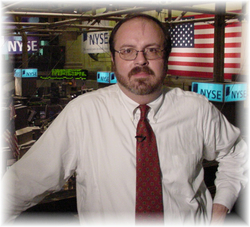 So bill us. Now.
Denver (PRWEB) February 7, 2010
A Colorado business columnist has proposed a simple, but effective solution to the Federal government's out-of-control deficits: invoice each and every American monthly for his or her share of the spiraling tab.
The U.S. government's current $12.3 trillion deficit balance amounts to about $40,000 per citizen. Layer in the Obama Administration's latest proposed budget for the coming year, and that obligation ratchets up to $45,000 per person. For a family of four, the proposed debt burden, before interest, equals $180,000.
"Knowing exactly how much we owe – and regularly getting billed for it with interest – imposes an important damper on our fiscal appetites," writes Dean Rotbart, who is a business commentator for the Denver-edition of Examiner.com. "Send each of us a monthly reminder of our obligations and interest owed and watch how quickly we all stop our spending binges and adopt 'pay-as-you-go' religion."
Rotbart, a Pulitzer Prize nominated journalist, contends that most Americans can't relate to budget numbers in the billions and trillions of dollars. What they can understand, however, is that their share of federal spending will take their own families generations to repay.
"Our elected officials tell us that between entitlement programs, defense needs, jobs programs and the like, they are helpless to cut their spending addiction," Rotbart writes. "But if good, hard-working Americans got a monthly reminder from Uncle Sam of just how much each of us has 'borrowed' from our good friends in China, the Middle East and elsewhere, somehow I believe we the people would find a way to get our elected representatives to snap shut their checkbooks once and for all."
Rotbart's latest column, "Taxpayers should demand to be billed monthly for our share of the national debt," can be found at http://tinyurl.com/ourshare.
Those wishing to receive all of Rotbart's Examiner.com columns can sign up for free at the Denver edition of Examiner.com or directly at: http://www.examiner.com/x-16299-Denver-Business-Commentary-Examiner
Rotbart invites comments and suggestions. They can be emailed directly to him at the URLs mentioned above.
# # #