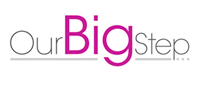 Donating wedding leftovers is a wonderful way to extend your blessings and spare the environment unnecessary added waste.
Fort Lee, New Jersey (PRWEB) May 20, 2013
Most brides and grooms who have spent months making plans for their perfect wedding can stretch the joy beyond their big day by donating their wedding day leftovers to the less fortunate. In the latest blog from Marble Media LLC's OurBigStep.com titled "Donating Your Wedding Leftovers: Giving Back After the Big Day", guest blogger Liz Ernst discusses opportunities for donating many of the goods used to make a wedding day special, rather than simply allowing them to head to the nearest landfill.
Donating leftover food, flowers and even clothing after the wedding takes a small amount of planning in advance, but it can be an extra meaningful way to share one's good fortune with others.
Most food banks only take in donations of non-perishable food items, but there are local food rescue programs that will arrange to pick up leftovers from the wedding reception and deliver them to a homeless shelter the same day.
Floral arrangements can bring joy to retirement home and assisted living residents. Since they can live for a week or more beyond the reception, most couples enjoy knowing that their bridal flowers will touch even more hearts through their donation.
When it comes to bridal clothing, most specifically bridesmaid dresses, there are several nonprofit organizations that recycle "gently used" bridesmaids dresses, as well as tuxedos and other formal wear for low-income high school students to wear for proms and other special events.
"Donating wedding leftovers is a wonderful way to extend your blessings and spare the environment unnecessary added waste," Ernst says. "You may even want to check with your local caterer and florist when you prepare to order food and flowers for those that are local and in season, which will save you money and spare the environment from the extra packaging waste."
Ernst advises brides and groom to go online to find organizations that can help steer them to organizations that can help manage donations.
For more information, visit the OurBigStep.com website, or email info@ourbigstep.com.
About Marble Media LLC:
Marble Media LLC is a creator of high-quality, content-rich blog sites that provide expansive coverage of relevant information to readers who make up a wide range of demographics. The Marble Media LLC team of expert writers covers a wide range of specialties including travel, food, health, fitness, social media, marriage, parenting, technology, weight loss, fashion and much more.