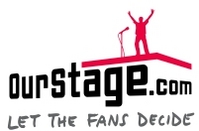 It's a powerful thing the internet
Boston, MA (PRWEB) March 11, 2008
OurStage (http://www.OurStage.com), a leading destination for discovering independent music and the only web site that empowers fans to identify the best emerging artists using a tamper-proof voting process, is pleased to announce a long-term partnership with Velour Music Group, a hybrid record label and management company dedicated to developing quality artists across various genres of music.
"We're dedicated to supporting artists throughout their careers. OurStage provides a great medium for established artists to connect with indie artists, and we're happy to become a part of that effort," Jeff Krasno, CEO of Velour Music Group said.
In November 2007, OurStage and Velour began their partnership by offering The Press Project, a high-ranking OurStage artist, a spot opening for the band Soulive, as well as a one-on-one mentor session. Following their very successful New Year's Eve shows at the Paradise Rock Club in Boston, MA, Soulive has expressed interest in inviting The Press Project to perform at more shows in the future.
"Soulive is one of The Press Project's members' favorite groups and their music has had an enormous influence on the sound of the band," says a member of The Press Project. "Which made this really special on both a personal and professional level."
Now, Grammy-nominated and Golden Globe winner Kaki King, also under Velour management, is doing her part to support independent musicians on OurStage. Her spring tour, which celebrates the launch of her new album, Dreaming Of Revenge, will feature two high-ranking OurStage artists, each of which will perform three dates opening for her.
In addition to encouraging its cadre of well-known artists to participate in the "Artist Access" mentor sessions, Velour also helps its start-up artists build and expand their music careers. Many of these independent artists are competing on OurStage today.
One of Velour's artists, Chris Pureka, is also one of the most prominent artists on OurStage.com. A consistently high-ranking artist in the Solo Performance and Country Channels since March 2007, she is quickly becoming a fan-favorite. Pureka has won an OurStage showcase at Virgin Festival as well as at Edgefest with the Boston Pops in 2007.
Haunt, another Velour-managed artist, is a fan-favorite on OurStage and was selected by Paste magazine to play at their Lollapalooza party. "It's a powerful thing the internet," says Matthew Hebert of Haunt, "You make a website and I put a song on it and the next thing you know I'm in Chicago, a city I've never been in before."
"Strong relationships like the one we've built with Velour is crucial to our ability to deliver the best possible experience to our artists," says Ben Campbell, CEO of OurStage, "Connecting a band like The Press Project with an artist as influential as Soulive is precisely what OurStage aims to offer all rising talent on the site."
About OurStage, Inc.
OurStage is where the world's music fans come to discover, enjoy and reward the best emerging artists - and where the world's artists come to find their fans, get amazing gigs and launch their careers. OurStage lets fans choose the best emerging talent by using a tamper-proof judging process. The result is the most extraordinary collection of new music available anywhere, already ranked from best to worst for the pleasure of the listening public. In addition, top-ranked artists have the opportunity to receive significant career-building promotion and support in collaboration with celebrity artists, industry professionals, and a broad assortment of music industry partners, including AOL Music, Bonnaroo, Virgin Festival, Bumbershoot, CMJ, PLUG Awards, Newport Folk, Newport Jazz, Paste Magazine, Relix, Noise Pop, and many others. Just one year old, OurStage streams great new music online to over a million fans in 140 countries around the world each month.
About Velour Music Group
Founded by Sean Hoess and Jeff Krasno in 1999, Velour is a hybrid record label and management company dedicated to developing quality artists across various genres, including pop, rock, soul and jazz. We think of our sound as "music with soul" -- not soul music, but rather music with heart, music that hearkens to the core values of great songwriting and performance, both live and in the studio. By combining management and label functions under one roof, we can offer our artists a holistic and stable approach to career development while ensuring a nimble response to changing industry conditions. For more information, please visit us on the Web at http://www.velourmusic.com
###