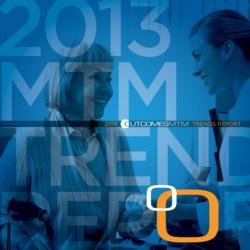 Medication Therapy Management continues to evolve rapidly, with STAR Ratings and managed Medicaid expansion being just two examples of developments impacting our industry recently," said Brand Newland, Vice President, OutcomesMTM™
Des Moines, Iowa (PRWEB) June 12, 2013
Medication Therapy Management (MTM) industry leader, OutcomesMTM™, released its inaugural MTM Trends Report today. The report features a summary of important MTM advancements, statistics and healthcare highlights from the past year.
"Medication Therapy Management continues to evolve rapidly, with STAR Ratings and managed Medicaid expansion being just two examples of developments impacting our industry recently," said Brand Newland, PharmD, MBA, OutcomesMTM's Vice President of Business Development. "We envision the Trends Report becoming a key source of information for MTM stakeholders as this evolution continues."
The OutcomesMTM 2013 Trends Report is being distributed during America's Health Insurance Plans (AHIP) - Institute 2013 this week in Las Vegas.
To view a copy of the report, visit http://www.outcomesmtm.com.
About OutcomesMTM
A pioneer in healthcare, since 1999 OutcomesMTM has contracted with more than 50 U.S. health plan sponsors, commercial plans, employers, Medicaid and other state programs, providing MTM coverage to over 5 million patients. The company links more than 70,000 local chain, independent, consultant and health-system pharmacy providers with contracted plans across the country. The company's approach is to leverage local relationships along with innovative technology to advance patient care and control utilization through the provision of patient-friendly Personal Pharmacist™ services.
To request an interview on this topic, please contact Steve Berry at sberry(at)outcomesmtm(dot)com or 877.237.0050.