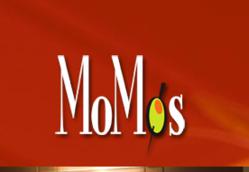 MoMo's is the event facility for you
San Francisco, CA (PRWEB) September 15, 2011
MoMo's sits directly across from AT&T Park, home of the San Francisco Giants. Always a lively atmosphere, MoMo's outdoor dining decks are a San Francisco favorite and the multiple big screen TVs make this an exciting location for baseball fans. Locals and tourists flock to MoMo's for their daily deals and happy hour from 4 p.m. to 7 p.m. every Monday to Friday for $5 cocktails and $4 draft beers. They are also proud to serve one of the City's best steak dinners. Guests can enjoy beautiful summer days on their outside patio, which offers views of AT&T Park. Their featured summer menu items include heirloom tomato salad and a BBQ platter.
"MoMo's is the event facility for you," said Paul Cardinale of San Francisco's MoMo's. When you are planning on celebrating an occasion, this is an excellent place for hosting private parties or events. Aside from their attentive service, they are also proud of their rooms which are perfect for any occasion, whether it be a sit-down affair, or simply drinks and appetizers.
Their Hall of Fame Room is a comfortable space which can hold up to 60 people for sit down event and 80 people for cocktails and hors d'oeuvres. They can provide a set menu that can be personalized to enhance the event's dining experience. On the other side, their Mayor's office room is perfect for small gatherings and small meetings for 14 people to dine in private.
For reservations or more information, call 445-227-8660 or visit http://www.momos-sf.com.
About MoMo's Restaurant
MoMo's Restaurant is located on the beautifully redeveloped South of the Market waterfront and sits directly across the street from AT&T Park, home of the San Francisco Giants. They are known for their delicious food, attentive service and a world class dining room.
###