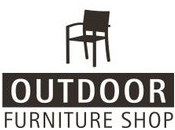 Bonita Springs, FL (PRWEB) May 25, 2011
Fine European design is now available to the United States outdoor furniture market exclusively through Outdoor Furniture Shop. Sold online only, these sophisticated Swiss designs have been popular among European shoppers for years, with particular success in the German market. Now, this high quality outdoor furniture, known for both style and durability, is being distributed in the United States exclusively at http://www.outdoor-furniture-shop.com.
In stock and available for immediate delivery, selections in the full line include outdoor sectionals, dining, daybeds and a chaise lounge. The user-friendly website offers consumers photos along with detailed descriptions of each piece, including size, enabling customers to select a perfect fit. Shipping is included in United States prices. And, offering full customer support, a hotline will be ready on June 1, 2011.
Designed by Impulses International Furniture in Switzerland, this furniture line is manufactured in China of high quality synthetic rattan over aluminum frames, providing lightweight durability. Synthetic rattan being longer lasting than natural wicker or rattan, it withstands sunlight, weather, salt water and chlorine, making it the incomparable choice for these furnishings. A quick spray with a garden hose keeps it clean.
Specifically for outdoor use, these enduring pieces are double reinforced for strength, as well as weather resistant and UV protected to withstand the elements. Their simple, sleek lines without embellishment allow each piece to blend seamlessly with contemporary urban décor as well as traditional styles.
Smart black or brown furniture bases and pure white cushions provide a contrast in texture and color, complimenting many color schemes. Additionally, all the pieces are designed to coordinate with each other, providing consumers no-fuss décor planning for garden, patio and deck at once.
In the outdoor dining line, the Linea series offers three different dining sets of increasing size and price points. Comprised of a rectangular glass top table and coordinating armchairs to seat four or six, these dining pieces offer consumers an elegant presentation. Table legs are removable for easy storage and consumers may purchase the same table, in smaller dimensions, separately.
The outdoor sectional line, the Espace series, offers six sets, each in a different configuration. Two or more long sofas combine with various corner and/or middle pieces to form striking ensembles. A matching low table, perfect for tea or cocktails, accompanies each set.
The outdoor daybed "Sunny" set, replete with a folding canopy, contains eight cushions—four white back cushions and four red decorative cushions—for outdoor relaxing and sleeping. Included is a sun bench with cushion, suitable for seating or as a table. An additional large footstool is sold separately and may serve as a table as well.
An outdoor chaise lounge, an addition to the Linea dining line, is large and has an adjustable back for maximum comfort. Like the dining table, the legs on this lounge are removable for quick and easy storage. A storage bench is also available for sale, separately.
About Outdoor Furniture Shop
Outdoor Furniture Shop is an online retailer of elegant outdoor furniture. The exclusive United States distributor of outdoor furniture for Impulse International Furniture, Ltd., which is based in Bern, Switzerland, Outdoor Furniture Shop offers the finest in outdoor furniture. For more information, check the website at http://www.outdoor-furniture-shop.com or call 1.855-282-1473.
###