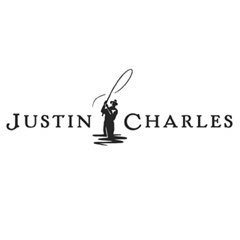 Sparta, WI (PRWEB) July 10, 2008
In response to its soon-to-be-released line of all new outerwear, Justin Charles was recently featured in the June issue of SAFARI Magazine - The Journal of Big Game Hunting, official publication of Safari Club International (SCI). SAFARI Magazine is an award-winning coffee table-style magazine, published seven times a year for SCI members.
Dry, Warm Comfort. Guaranteed.
Featured in the write-up is the all new Justin Charles Herdsman Jacket. The merino wool lined, windproof jacket has the classic lines of a barn coat along with leather-lined collar and cuffs. But the real beauty of the Herdsman lies in the details of its functionality, it's durability and its ability to keep its wearer warm and dry.
At the center of the Premium Rugged Casual Apparel line of outdoor clothing is Justin Charles' 3-Piece System that starts with the windproof, waterproof and completely breathable Black River Jacket.
The SCI publication's annual product preview spotlights the Black River Jacket, along with the other two pieces of this year-round layering system, the Down Under Jacket -- with 100 grams Primaloft® insulation - and the Black River pant. The Down Under layers under the Black River for a remarkably warm and weather-proof combination, while the pant completes the system featuring water shedding, wind blocking fabric with plenty of pockets and optional suspenders.
The Justin Charles Premium Rugged Casual Apparel line adds to the companies already extensive line of products geared towards travelers, adventurers and outdoor enthusiasts. The Premium Rugged Casual Apparel line will debut at the NY Collective trade show July 21-23 and will be available to purchase online in late August at the Justin Charles newly redesigned website.
To learn more visit http://www.justincharles.com.
About Justin Charles:
Justin Charles manufactures and distributes quality products, outdoor clothes and gear to various dealers across the United States. Most companies make products for the masses, but along with mass production comes a loss of quality and craftsmanship. That's why Justin Charles makes products for few. They are passionate about design - not just how it looks, but how it performs, feels, and develops character over time. Every product is crafted with the highest standards of quality and workmanship. Excellence and quality isn't something they strive for; it's something they insist on.
Justin Charles™ is a trademark of Justin Charles, ©Justin Charles. All Rights Reserved. PrimaLoft® is a registered trademark of Albany International Company.
###