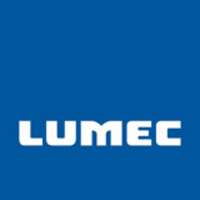 Cities and architect cabinets are looking for companies that are serious, and think long-term when it comes to outdoor LED lighting. ESD free areas are common in the electronics industry, however, when it comes to outdoor lighting we're one of the first in North-America
Quebec, Canada (Vocus) February 23, 2009
Lumec inaugurates their new Antistatic Zone (ElectroStatic Discharge (ESD) free area) for the development and assembly of electronic components, and solidifies their position as a serious world player in outdoor LED lighting.
"Cities and architect cabinets are looking for companies that are serious, and think long-term when it comes to outdoor LED lighting. ESD free areas are common in the electronics industry, however, when it comes to outdoor lighting we're one of the first in North-America," mentions Martin Mercier, the engineer in charge of the project. "Cities, landscape architects, project managers, architects, anyone who works with outdoor lighting, can now count on the fact that Lumec's electronic (LED) luminaire division is here to stay."
"Having made this commitment, having invested the time, R&D, and money into this project, shows our commitment to our clients to continue to provide the highest quality outdoor LED lighting in the world, for years to come."
"Even if the chances were only one in a thousand that an ESD event could damage a microchip or a component, at Lumec, that was too much for us. When cities purchase 25,000 luminaires, it is unacceptable that 25 of them could potentially fail within a year, within a month, or after installation."
Lumec est une marque du groupe Philips | Lumec is a Philips group brand
About Lumec: http://www.lumec.com/company/history.html
Background info: With the arrival on the market of high-intensity light-emitting diodes, a new technology is now available for urban and road lighting. Commonly referred to as LEDs, this light source is undisputedly the future of lighting. Their low energy consumption, their relatively long lifespan, their rapid-start, their capacity to be dimmed without loss of lifespan, their resistance to impact and shock, and their capacity to focus a light beam, have charmed even the most reticent in the lighting industry. They used to only be part of the electronic world, but now LEDs have finally come to the outdoor lighting world. LEDs are part of the SSL (solid state lighting) family of technologies.
Ethical market implementations of LED products (that are said to be built by following the strictest standards of the electronic and lighting industry) require some technical precautions, particularly in the control of electrostatic discharge events (ESD events). It's with that in mind that on the 17th of December, Lumec officially inaugurated its Antistatic Zone (ESD free area) for the development and assembly of electronic components.
Electronic components have a very high sensibility to electrostatic discharge: a single spark, such as the one that gives you a shock when you touch a metal door handle, discharges around 2000 volts. Usually the voltage from a static spark remains between 20volts and 50,000volts. Electronic component can be damaged by as little as 20 volts. That high-voltage/low-current spark can wreck havoc on voltage sensitive electronic components like LEDs, fusing, frying, or vaporizing their internal components, which are designed to function only on much lower voltage levels. An ESD event in a sensitive component can result in major failure, which could manifest instantly or only become apparent after days, weeks, months or years following the production of the device.
We must therefore exercise control over that aspect in order to eliminate the risk associated with electrostatic events. This control is achieved by making sure that no material component or living being that could be charged with electric potential ever transfers that electrostatic energy to an electronic component. In order to achieve that, we neutralize the equipment and personnel working in the Zone by connecting them to a ground that discharges all electric potential that could have accumulated on the person or on the object in question. This Zone then becomes a non-static discharge zone (antistatic or ESD control area) based on the ANSI/ESD S20.20-1999 guideline.
The ESD free assembly zone allows Lumec to offer electronic (compared to electric) products, such as outdoor LED lighting devices for instance, that follow the highest standards and procedures established by the electronic industry. This places Lumec as leader in the market implementation of electronic lighting products.
For more information, or for an interview, please contact Lumec directly:
Martin Mercier
Photometric Applications and Technology Junior Engineer
Tel: (450) 430-7040 Ext: 242
http://www.lumec.com
###